---
---
Features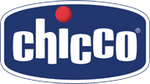 Accommodates 2 children: Traditional stroller seat plus back seat and platform for big kids to ride or stand
Main stroller seat folds forward to accept KeyFit or Fit2 car seat with an audible click
Main stroller seat includes 5-point harness, adjustable canopy, and detachable child tray
Bonus back seat includes 3-point harness and easily folds away when empty
Standing platform features easy-grip handles and backrest for added support
Bravo for 2 Stroller - Zinc
from Chicco
BravoFor2 2-Passenger Standing/Sitting Quick-Fold Stroller
Standing innovation for growing families!
The BravoFor2 is a two-passenger stroller built for expanding families with an on-the-go lifestyle. Just like the single-passenger Bravo Stroller, BravoFor2 is designed to be best in class, providing dual riding functionality and compact maneuverability.
For younger children, BravoFor2 features a traditional padded stroller seat with a five-point harness, large adjustable canopy, and removable tray with two cup holders. For infants, BravoFor2 also functions as a travel system with the number #1-rated KeyFit® Infant Car Seat and the new Fit2 Infant & Toddler Car Seat. The stroller seat easily folds forward to accept the car seat via integrated attachment points with a reassuring audible click. (car seat not included)
For older children, BravoFor2 is outfitted with a bonus back seat and platform where big kids can choose to ride rear-facing or stand and face the road ahead! The seat folds away easily when unoccupied and includes a three-point harness for added security. Easy-grip handles provide added stability for standing and a backrest gives extra support.
Unlike many similar strollers, BravoFor2 is designed with a one-hand, ultra-compact quick fold for easier maneuvering and storage. An integrated handle easily activates the fold and simultaneously rotates the front wheels inward to keep the folded unit standing. Once the stroller is closed, the fold handle also doubles as a carry handle.
Full suspension and front swivels help maintain a smooth ride for both passengers in every configuration. One-touch brakes keep the stroller in place when parked. A padded push-handle, parent tray with two cup holders, and large storage basket with front and rear access provide added convenience for Mom or Dad.
Accommodates 2 children: Traditional stroller seat plus back seat and platform for big kids to ride or stand
Main stroller seat folds forward to accept KeyFit or Fit2 car seat with an audible click
Main stroller seat includes 5-point harness, adjustable canopy, and detachable child tray
Bonus back seat includes 3-point harness and easily folds away when empty
Standing platform features easy-grip handles and backrest for added support
Innovative fold/carry handle for a one-hand, free-standing, ultra-compact quick fold
Parent tray with 2 cup holders and storage compartment
All-wheel suspension, front swivels, and one-touch rear brakes
Padded push handle
Large storage basket with front and rear access
Usage:
Compatible with all KeyFit, KeyFit 30 infant car seats and Fit2 infant & toddler car seats
Main Stroller Seat: From 6 months and up to 40 lbs (from 4 lbs with Chicco car seat)
Rear Seat/Standing Platform: From 2 1/2 years and up to 40 lbs