---
---
Features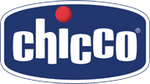 Self-standing fold
A removable, reversible seat insert
child's tray with cup holders
premium parent tray with zip enclosure
a flip out canopy visor
Bravo LE Trio Travel System
from Chicco
The revolutionary Chicco Bravo LE Travel System, is a 3-in-1 travel solution that adapts to your child's growth. The versatile stroller design can be used as a infant car seat carrier, convenient travel system, and a toddler stroller.
The Bravo LE travel system includes the Bravo stroller, KeyFit 30 Zip infant car seat, and KeyFit infant car seat base.
Tastefully treat yourself to the eye-catching design of the Silhouette collection from Chicco. An elegant two-tone grey chevron jacquard shimmers upon backgrounds of deepening grey and is topped off with glistening silver accents. This gorgeous mixed neutrals ensemble sets the standard for sophistication of both your indoor and outdoor lifestyles.
Product Description:
The Chicco Bravo LE Stroller is a new, premium stroller with a one-hand quick fold and 3 modes of use. The Bravo LE provides three unique modes of use to adapt to your changing needs.
In its first mode for use with infants, the Bravo LE seat & canopy can be removed easily revealing a lightweight car seat carrier - most helpful when baby is always in the KeyFit infant car seat or Fit2 infant & toddler car seat.
During the transition time when baby still rides in the infant car seat but may also like to sit up & see, the Bravo LE functions as a travel system. When baby outgrows the car seat, the Bravo LE is a full featured toddler stroller perfect for everyday travel.
The Bravo LE stroller comes loaded with premium features to make strolling comfortable for baby & convenient for you!
Self-standing fold
A removable, reversible seat insert
child's tray with cup holders
premium parent tray with zip enclosure
a flip out canopy visor
upgraded fabrics package
and a sleek black frame
large storage basket
mulit-position, reclining seat
all-wheel suspension
height adjustable handle bars
extended canopy
linked brake system
Simply lift the handle under the seat and the front wheels swivel into position allowing a self-standing compact fold. The multi-position, reclining seat, and all-wheel suspension help to create just the right ride. The large storage basket is easily accessible, and a height-adjustable handle easily accommodates both Mom and Dad. Other features include an extendable canopy with window, and linked brakes.
Usage: from 6 months to 50 lbs.