---
---
Features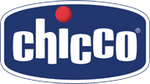 All-in-One: Newborn Napper, Bassinet, Playard and Changing Station
2-in-1 newborn napper can be used in the bassinet or on the floor, and folds for storage
Detachable mobile projects stars onto walls/ceiling and glows with color-changing LEDs
Electronic corner unit plays sweet lullabies and soothing nature sounds
Zip & Wash mattress offers quilted comfort for bassinet/playard with removable floor boards for machine washing
Lullaby Glow Playard - Silhouette
from Chicco
The Lullaby Glow is a stylish all-in-one playard with premium functionality and superior comfort for every stage.
Tastefully treat yourself to the eye-catching design of the Silhouette collection from Chicco. An elegant two-tone grey chevron jacquard shimmers upon backgrounds of deepening grey and is topped off with glistening silver accents. This gorgeous mixed neutrals ensemble sets the standard for sophistication of both your indoor and outdoor lifestyles.
Lullaby Glow All-in-One Playard - Silhouette
All-in-One: Newborn Napper, Bassinet, Playard and Changing Station
2-in-1 newborn napper can be used in the bassinet or on the floor, and folds for storage
Detachable mobile projects stars onto walls/ceiling and glows with color-changing LEDs
Electronic corner unit plays sweet lullabies and soothing nature sounds
Zip & Wash mattress offers quilted comfort for bassinet/playard with removable floor boards for machine washing
Zip & Wash snap-on changer with extra zip-off cover for machine washing
Deluxe parent organizer with ample storage for diapers, wipes and other essentials
Includes wheels for easier maneuvering from room to room
Push-button fold and large carry bag for travel and storage;
Infant bassinet can be installed in seconds and folds easily for storage
For newborns, the Lullaby Glow features a folding napper that can be used in the bassinet or independently on the floor. The bassinet comfortably accommodates both newborns and growing infants, and is easy to install or remove and fold in just seconds! For the bassinet, Lullaby Glow includes a quilted mattress with a Zip & Wash cover and removable floorboards for machine washing, plus a bonus sheet made from extra-soft knit fabric for added comfort and convenience. (free with purchase - $19.99 value) The mattress easily transitions to the floor of the playard for older babies and toddlers.
The Lullaby Glow also includes an exclusive mobile that projects starry skies onto the walls and ceiling and glows with soothing color-changing LEDs. To create an even more peaceful environment, the mobile is accompanied by an electronic corner unit that plays calming nature sounds and lullabies. The mobile can be detached from the playard to create a bedside nightlight for sweet dreams at any age.
For added convenience, the Lullaby Glow comes equipped with a large snap-on changer that stores on the side of the playard. The easy-clean vinyl pad is complemented by an extra Zip & Wash cover for machine washing - just like the mattress! A deluxe organizer provides ample space for diapers, wipes, and other essentials.
The Lullaby Glow also includes wheels for easier maneuvering from room to room. A push-button fold and large carry bag simplify travel and storage for all components. A sleek design with premium fabrics and finishings pair tastefully with home furnishings and decor.