---
---
Features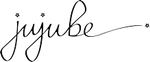 2 exterior insulated bottle pockets
Crumb Drains ... bye-bye mess
Light Colored Linings ... you can actually see what's inside, it's not just a big black hole in there
Full zip-down mommy pocket for super access
Machine Washable ... air dry
Be Prepared Diaper Bag
from Ju-Ju-Be
Are you an over packer? Do you have more than one in diapers? Twins? How 'bout the perfect bag for overnight trips…or the airplane? Kitchen sink not included..but would probably fit if needed.
Machine Washable ... air dry.
2 exterior insulated bottle pockets
Crumb Drains ... bye-bye mess!
Light Colored Linings ... you can actually see what's inside, it's not just a big black hole in there.
Full zip-down mommy pocket for super access
Teflon ... so stains don't stick.
AgION Antimicrobial Linings ... kills germs, mold, mildew, fungus, bacteria, and other bad stuff.