Hershey's Makes New Lava Cake Flavor Just In Time For Valentine's Day
These Kisses are reportedly dark chocolate with a gooey center.
No sooner have Christmas candies left the shelf than Valentine's chocolates have comes to replace it. Hershey has quickly released their newest line of chocolate Kisses for the next big holiday: Lava Cake Kisses. 
According to descriptions from testers, the new Kisses are "dark chocolate... with a gooey center," true to traditional lava cakes (Better Homes & Gardens). Hershey also recently released a hot cocoa flavored Kiss, which was their first new flavor in the past ten years. Now, with the Lava Cake Kiss, consumers may wonder if Hershey's has any other new flavors, according to Better Homes.
Though it costs $3.59, this bag of Lava Cake chocolates is very likely worth a buy. Click here to learn more about this Valentine's release.
---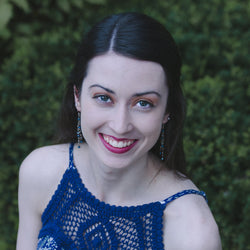 Jenna Phipps is a writer, editor, and dancer based in Nashville, Tennessee. She enjoys working with other people to improve their writing, taking long road trips, experimenting with choreography, and reading many novels.
---
Facebook Comments
---