New Trend In Baby Names: Names of Healthy Food
Paleo and Whole30 lifestyles result in some uncommon baby names.
It's become a common trend for modern parents to name their babies after unconventional things they enjoy. The current passion is healthy foods, which results in babies named Kale, Kiwi, Sage, and the like. Even baby boys have received names like Hazel or Saffron.
BabyCenter is a parenting website that reports the current name trends (Quartzy). They encountered this new naming fad from Millennial and Generation Z parents. Younger parents sometimes seek to give their children unique names - but it's not just younger parents; many celebrities have done the same thing.
Although the popularity of the food name trend may be rising, parents have been giving their children grocery names for a while (Bon Appétit Magazine). The first recorded use of Kale was in 1962.
What do you think of this rising baby name trend? Click here for more grocery names.
Article Continues Below Advertisement
---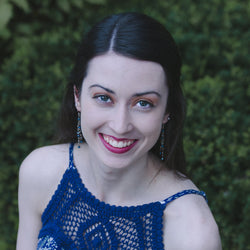 Jenna Phipps is a writer, editor, and dancer based in Nashville, Tennessee. She enjoys working with other people to improve their writing, taking long road trips, experimenting with choreography, and reading many novels.
---
Facebook Comments
---