7 Tips for Holiday Travel With Toddlers
Keeping these basic tips in mind will help you during your holiday travel with toddlers this season, regardless of where your journey takes you or how you are getting there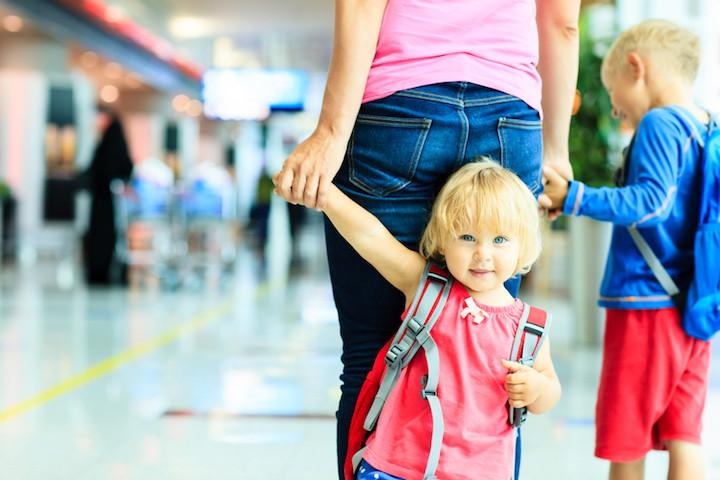 Another holiday season is nearly upon us, and as much as we all tend to anticipate the magic of the holidays, they also bring a fair amount of stress. 
Traveling with young children in the best of times can be a challenge, but adding the frenzy of the holidays can be enough to send even the most laid back parent over the edge.
Longer lines at the airport and more traffic on the road equal more time to keep your children happy and cooperative. So whether you are flying, driving, or traveling alone with your toddler, I have a few tips to keep your sanity while traveling. 
I'm sure this goes without saying, but all of these scenarios will go much better if everyone is well rested, well fed, and flexible. When children set out on a trip already tired and frazzled, even the slightest deviation can derail us.
Article Continues Below Advertisement
It also helps to know your child's personality and when they are at their best. For instance, some families find that red eye flights and overnight road trips allow for little ones to sleep comfortably most of the time.
Keeping these basic tips in mind will help you during your holiday travel with toddlers this season, regardless of where your journey takes you or how you are getting there: 
7 Tips for Holiday Travel With Toddlers
CARS: Heading out onto the (not so) open road
* Keep room in the back seat for a box of new and favorite toys. What are the things that keep your child most engaged?  Let them decide on some of the toys to bring and add a new toy to the mix every hour or so to keep it fresh (think dollar store for these hourly trinkets).
* Download educational sing-a-long songs to your phone or purchase interactive apps that read books out loud to your kids. My daughter loves singing along at the top of her voice or following along with a fun audio book.
Article Continues Below Advertisement
* Sometimes it's helpful to have Mom or Dad sit in the back seat with the little ones.  It could be a special time to engage with your child playing peek-a-boo or talking about what they see out their window.
 PLANES: Flying the (hopefully) friendly skies
* Arrive at the airport plenty early, because as you know, check-in and security lines are going to be much longer. Playing games with your kids, such as I-Spy, or searching for shapes and colors while you wait in line helps to pass the time. And of course, eating a snack usually has a calming effect on children.
* Find creative ways to get out extra energy before you get on the plane. Playing running games in a controlled manner in less populated corners can get out extra wiggles. Play tag or give your kids a destination to run to and back while timing them. While dizzying for parents, simply walking around and around on the moving walkways is loads of fun for kids.
Article Continues Below Advertisement
SINGLE PARENTS: Going it (bravely) alone
* Pack as light as possible (don't laugh) and only bring the essentials. Decide what you cannot live without and leave the rest at home. Think of people you can borrow from when you arrive.
* Smile a lot and be willing to ask for and receive help. When flying alone back to my home-town with my 18 month-old (and her enormous car seat), many kind souls were willing to help me put things in the overhead bin or carry something down the gateway. 
Article Continues Below Advertisement
So take a deep breath this travel season, be as prepared as you can but expect bumps in the road along the way.  Most importantly, enjoy the adventure and remember the reason you're traveling in the first place: the joys of visiting with family and friends over the holidays.
You can click this link for the full Essentials For Travel Gift Guide, but we've featured our favorite products so you can start shopping below:
---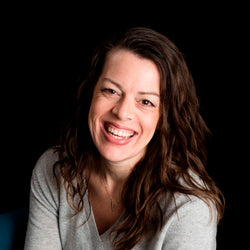 Annie Wiesman is the co-author of "Education Begins at Birth: A Parent's Guide to Preparing Infants, Toddlers, and Preschoolers for Kindergarten." She is a former kindergarten teacher turned stay-at-home mom who enjoys traveling, hiking in the mountains, and creating memories together with her husband and little girl.
---
Facebook Comments
---