Adorable Mom & Baby Acro Yoga
Warning, don't try this at home (at least until you've stretched first!)
While many of us may practice yoga, acro yoga is an entirely separate beast. 
And if you've seen any of the impressive YouTube or Instagram videos (like the one above), you already know acro yoga is often done in tandem.
But rarely is one of the participants pre-school aged.
You and your baby may not be ready to try this at home, we love how mom is obviously incorporating her kids into her passion, even having the baby watch alongside and even bringing in one of her daughter's friends at one point!
Article Continues Below Advertisement
Meanwhile, we'll be over here stretching...
---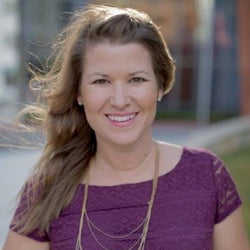 Best-Selling Author & Speaker
Sami Cone is the best-selling author of "Raising Uncommon Kids", is known as the "Frugal Mom" on Nashville's top-rated talk show "Talk of the Town" and educates over a million listeners every day on her nationally syndicated "Family Money Minute". She is proud to call Nashville home with her husband, Rick, and their two teenage children.
Follow Sami Cone:
---
Facebook Comments
---