The Baby with the Most Beautiful Hair
This 6-month-olds hair is worthy of its own Instagram account.
It's one thing to covet your friend's hair, but have you ever been jealous of a baby's luxurious locks? Well say hello to baby Chanco!
This adorable baby girl (born in Japan in December 2017) is stealing hearts all over social media with her swoon-worthy hair.
It's so hard to pick our favorite photo, so we had to share a couple.
Article Continues Below Advertisement
Feel free to check out her entire Instagram Feed for more feel-good hair photos.
---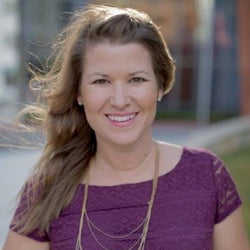 Best-Selling Author & Speaker
Sami Cone is the best-selling author of "Raising Uncommon Kids", is known as the "Frugal Mom" on Nashville's top-rated talk show "Talk of the Town" and educates over a million listeners every day on her nationally syndicated "Family Money Minute". She is proud to call Nashville home with her husband, Rick, and their two teenage children.
Follow Sami Cone:
---
Facebook Comments
---