Baby's First Visit to the Pumpkin Patch
Tips for making the most of new family traditions.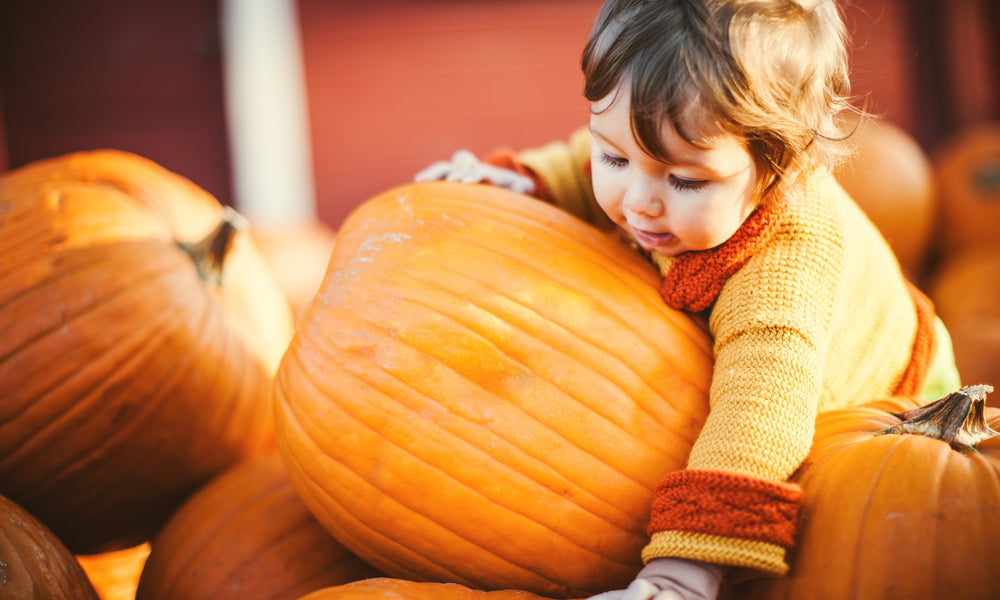 Being a lover of summer, autumn is always a little bittersweet for me. But fall does a good job of enticing me with its vibrant colors, scrumptious flavors, and picture worthy activities.
There is something about walking in the crisp fresh air while curling my hands around a hot drink or apple cider donut that turns even the most ardent lover of summer into at least a willing participant in the festivities. #PSL, thanks to Starbucks, has become the ubiquitous sign that ushers in the season of blanket scarves, skinny jeans and boots complimented by our little one's pint-sized skinny jeans and darling baby moccasins.
As the weather starts to turn, I begin planning a weekend to take my family to the pumpkin patch. My husband and I visited a corn maze a few different times before we had children, but once our little girl came along, traditional outings took on a whole new feel. The delight in sitting her amongst the bright orange pumpkins for a yearly picture or watching her toddle over to pet the goats has become an anticipated way to welcome the new season.
Maybe you grew up going to a beloved pumpkin patch but, if you are new to your area and looking to start a new tradition, I found a website to help you locate a place near you for the ideal fall excursion with your family. As you plan your family outing consider the following tips.
Shop
Article Continues Below Advertisement
Top tips for baby's first visit to the pumpkin patch
• Dress appropriately: I find it so hard to dress this time of year. Temperatures typically drop overnight and make for crisp mornings, but often the sun warms it right up and I find myself shedding layers. Remember, baby needs one more layer than you so don't forget the cute pumpkin hat! Consider bringing a cute seasonal outfit for pictures and a change of clothes for playing in the dirt and enjoying other activities (chances are you role with a few changes of clothes anyway).
• Slow down: Whether you are visiting a pumpkin patch with all kinds of activities like a corn maze, hay rides and petting zoo or just going to snap a few pictures in the pumpkins, time to linger and enjoy the fresh air is important. If you have a tiny walker, slowing down to let her set the pace allows you to take in those precious moments together as a family.
• Take in new flavors: If baby is eating solid foods, introduce him to the delightful flavors of apple cider or pumpkin donuts. Watch his face light up as he savors new tastes.
• Take your camera: With smartphones, the danger of leaving your camera behind is not high, but be sure to have it ready to capture all those pumpkin picture attempts (and fails) in hopes of catching that perfect shot.
• Pick a pumpkin: Finding the perfect pumpkin to take home with you will be a favorite part for the little ones for years to come. As we were talking about our own upcoming trip to the patch, our four-year-old remembered picking out a small pumpkin for herself the last time we went. She expressed her desire to do that again and this time told me I need to pick a medium size pumpkin and daddy needs a large pumpkin; fall family outing and math lesson all in one!
The change of seasons is a necessary part of life. They mark the passage of time and bring opportunities for new family customs. Children bring such joy—especially when introducing them to new experiences and traditions each year.
---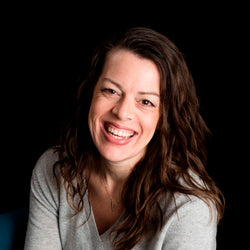 Annie Wiesman is the co-author of "Education Begins at Birth: A Parent's Guide to Preparing Infants, Toddlers, and Preschoolers for Kindergarten." She is a former kindergarten teacher turned stay-at-home mom who enjoys traveling, hiking in the mountains, and creating memories together with her husband and little girl.
---
Facebook Comments
---