The Baby Shark Viral Video Challenge
Are you one of the 1 BILLION people who've viewed this?
If you're the parent of a little one, chances are you're one of the 1 BILLION (yes, that's billion with a "b") people to have viewed the viral baby shark video on YouTube.
It turns out that it's not just parents who can't get this tune out of their heads: people everywhere are joining in on the baby shark challenge, making videos of their own and posting them online. 
Of course, if you're in the dark about this phenomenon, we're happy to fuel it with the original video above.
Weigh in below: do your kids love it or hate it?
Article Continues Below Advertisement
---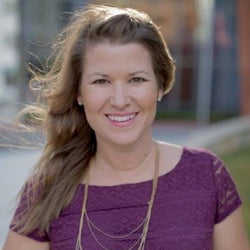 Best-Selling Author & Speaker
Sami Cone is the best-selling author of "Raising Uncommon Kids", is known as the "Frugal Mom" on Nashville's top-rated talk show "Talk of the Town" and educates over a million listeners every day on her nationally syndicated "Family Money Minute". She is proud to call Nashville home with her husband, Rick, and their two teenage children.
Follow Sami Cone:
---
Facebook Comments
---