Best Environmentally Friendly Airlines
A German environmental group created a list of CO2-efficient airlines.
Atmosfair, a German environmental organization, released its list of the 2018 most carbon dioxide-efficient airlines. They calculated the efficiency by seating capacity, aircraft styles, and engines, among other factors. Many of the top airlines have high seating capacity and planes that use less fuel (CNN Travel).
TUI Airways, a British airline, ranks first, followed by LATAM, a Chilean-Brazilian airline. Third is China West Air, which has shorter routes but high occupancy, according to CNN. The top ten are mainly smaller airlines, not well known to the general public.
Low-cost airlines were excluded from Atmosfair's list, as they receive subsidies that lower the ticket prices. Then the planes will obviously be more densely occupied. Atmosfair's list is reserved for other airlines, explained Niclas Svenningsen, who works as the Global Climate Action Manager in the United Nations' Framework Convention for Climate Change.
The other seven airlines in the top ten are TUIfly, Transavia France, SunExpress, Thomas Cook Airlines, Air Europa Express, Condor Flugdienst, and Juneyao Airlines. Click here for more details.
Article Continues Below Advertisement
---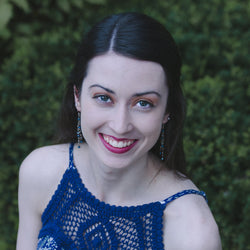 Jenna Phipps is a writer, editor, and dancer based in Nashville, Tennessee. She enjoys working with other people to improve their writing, taking long road trips, experimenting with choreography, and reading many novels.
---
Facebook Comments
---