The Best Natural Deodorant We Can't Get Enough Of
We've tested the best brands so you don't have to.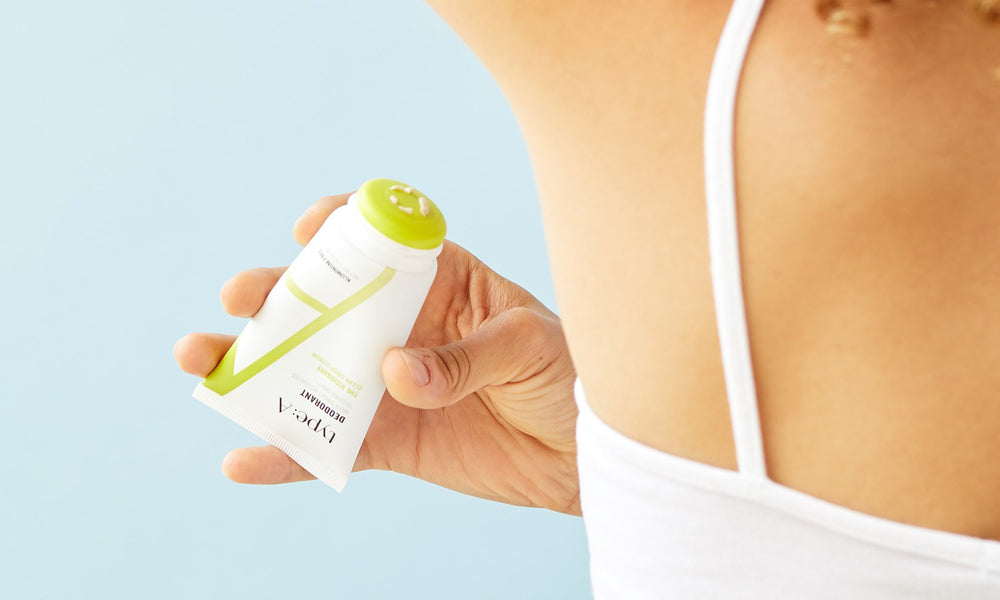 Photo: Type: A
We have a secret: we think we've discovered the best natural deodorant and we can't get enough of it! Not only is type: A Deodorant powered by natural ingredients, it's a natural deodorant that works! 
The Best Natural Deodorant We Can't Get Enough Of
As moms, we often think carefully about what we put on our baby's skin, but don't always give proper attention to our own. Skin is the human body's largest organ and as we apply anything to our skin, it can get absorbed into our bloodstream.
Knowing that, why would we choose anything but natural deodorant to protect our sensitive underarms?
What Goes Into Commercial Deodorants
According to Leah Segedie, author of Green Enough, most commercial deodorants fight odor by killing bacteria and adding a layer of fragrance. On the other hand, Antiperspirants inhibit sweat altogether because they contain aluminum, which temporarily plugs sweat ducts and keeps armpits drier.
Article Continues Below Advertisement
Commercial deodorants also contain high levels of chemical fragrances, as well as possible carcinogens, petroleum, and other allergenic ingredients that can wreak havoc on sensitive skin.
The Risk of Aluminum in Deodorants
You'll find "aluminum-free" labels on most natural deodorants because of the potential risk. Think about it: if the body releases toxins through sweat, why would you want to inhibit that and potentially put your body at further risk? Antiperspirants with aluminum could even increase your chances to contract breast cancer as a result.
What is the Better Deodorant Choice?
All this information could make someone want to give up and just run to their local drugstore for deodorant. But why would you do that when there is a better deodorant choice?
I've spent everywhere from $2 to $30 trying to find an effective natural deodorant. I've gone to local farmer's markets and even ordered items I've seen on TV. But nothing has worked for me until I found Type: A deodorant.
Article Continues Below Advertisement
What Sets Type: A Deodorant Apart
Prior to discovering type: A Deodorant, I found a couple of natural deodorants that worked initially, but soon ran into problems. In some cases, my armpits would develop a rash (presumably from too much baking soda). In other cases, I had trouble applying the natural deodorants because they came in a jar.
My first experience with type: A Deodorant came with their original fragrance-free version: THE MINIMALIST. 
The first thing I noticed was the packaging. The 2.8 oz tube with three slits to squeeze the product out of made application super simple. It's also the perfect size to toss in my purse or even a carry-on bag. 
But convenience is only one reason why I love type: A so much. The truth is, it's a natural deodorant that actually works! No other natural deodorant has proven to be as effective and with long-lasting results.
Article Continues Below Advertisement
This sums up what I've found to be true with type: A Deodorant:
Non-toxic deodorant that won't irritate your skin
Lightweight cream that won't stain your clothes
Leaping Bunny certified cruelty-free
Free returns, no questions asked
Type: A Deodorant Scents
You must be thinking, "If you liked THE MINIMALIST so much, why change a good thing?" The truth is, I missed having a scented deodorant. (I grew up in the age where everything smelled like baby powder!)
Once I confirmed the type: A Deodorant scents were achieved with essential oils, I was sold! I started with the clean, crisp citron smell of THE VISIONARY. The lemongrass scent paired with the sweat-activated protection of the Type: A formula I fell in love with quickly became the perfect fit for me.
This year, Type: A added two new scents to their healthy deo line-up: 
Article Continues Below Advertisement
The Dreamer: a delicate white floral with hints of ylang yland and jasmine.
The Achiever: an energizing blend of wild mint, juniper and sea salt. 
Whatever scent you choose, rest assured it will be light, fresh and natural.
The Most Natural Deodorant
You may still not be completely sold on a commercially-produced deodorant and prefer to make something at home.
If you want the most natural deodorant option out there, opt for coconut oil mixed with essential oils known for eliminating odor, such as lavender or lemon. If baking soda doesn't bother your skin, you can add some baking soda to the mix as well.
How to Improve the Effectiveness of Natural Deodorant
Regardless of what natural deodorant you use, Segedie recommends doing a regular 'pit cleanse' to unclog armpit pores. She discovered natural deodorants often work better after such a cleanse.
She suggests cleaning off dead skin cells with a loofah while in the shower first. Once you get out (but while your armpits are still wet), shake on some aluminum-free baking soda and then apply your natural deodorant. (If your skin is sensitive to baking soda, opt for bentonite clay instead).
If you notice your odor rise, wash your armpits with soap and water and repeat the process. You can continue this for up to two weeks (or until your natural deodorant works for up to six hours).
Our Natural Deodorant Recommendation
type: A Deodorant checks off all the boxes for us. While there are many natural deodorant brands (like LavanilaA Miessence & Schmidt's) that also have many fans (like my teenage daughter), there isn't one natural deodorant that works as well as the Type: A Visionary for me when it comes to application, effectiveness, scent and purity of ingredients.
While we loved type: A Deodorant even before they came out with their new scents, I do love that you can now buy it in multiple scents. But the truth remains, you have to find what works best for you.
Try a few natural deodorants, do the pit cleanse and don't be afraid to ask friends and family for their opinion on how you smell. The process may be strange, but the end result will be worth it.
How to Save on type: A Deodorant
Are you sold yet? You can save 15% on your first order of type: A deodorant with the code SMARTER15. Just click here to start shopping and saving!
---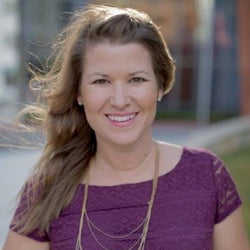 Best-Selling Author & Speaker
Sami Cone is the best-selling author of "Raising Uncommon Kids", is known as the "Frugal Mom" on Nashville's top-rated talk show "Talk of the Town" and educates over a million listeners every day on her nationally syndicated "Family Money Minute". She is proud to call Nashville home with her husband, Rick, and their two teenage children.
Follow Sami Cone:
---
Facebook Comments
---