BOB Gear Stroller Selection Guide: What's Best for Your Family?
Our product experts help make the stroller shopping process both easy and effective.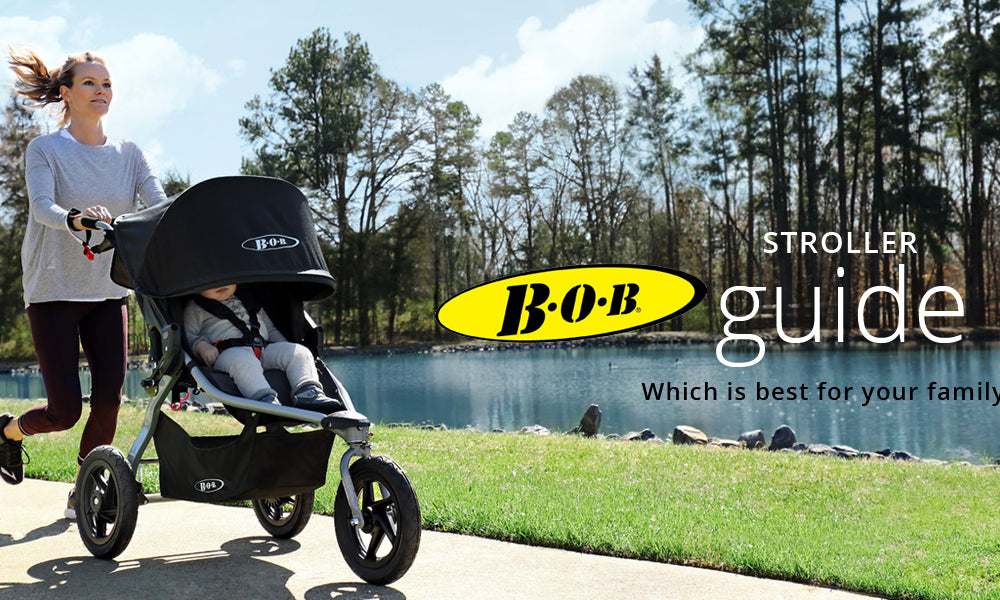 Selecting the best stroller for your family can seem daunting, so we've called upon our baby product experts to create this BOB Gear Stroller Selection Guide to make the process both easy and effective.
BOB Gear Strollers are on sale now, so it's an excellent time to purchase a stroller for your active lifestyle. The biggest question we get asked is, "Which BOB Gear Stroller is right for me?". With four great models to choose from - The Rambler, The Revolution Flex, the Revolution Pro, and the Ironman - stroller selection gets a little complicated and it can be hard to narrow down which one is right for your family.
Our gear experts at Babywise.life are here to help you figure out the differences between four top BOB strollers and help you make the best choice. 
BOB Gear Stroller Selection Guide
The Four Bob Gear Strollers we'll be reviewing are:
Article Continues Below Advertisement

BOB Stroller Differences Comparison: Tire Size
First off, let's get right down to the core difference between the Rambler, the Revolution Series, and the Ironman models: tire size. If you're a runner, the Revolution models have 16" rear wheels and a 12" front wheel. This extra tire size helps the stroller push further with each stride and will keep up with the quicker gate of a runner. 
The Rambler is great for the light jogger and someone who likes to walk, but if you have the need for speed, the Revolution models are fantastic. BOB Gear also makes a 16" tire stroller called the Ironman. This stroller is performance-minded for the marathon and distance runner.  
We also suggest you consider tire size if you often travel over very rough terrain. A rambler stroller only has 12" wheels in the front and back, and although it handles some bumpy terrain, the larger rear tires of the Revolution handle the rough stuff better. 
BOB Stroller Features/Similarities
All four BOB Gear stroller models will hold up to 75 pounds of weight and hold a child who is 44 inches tall. They are all built on a mountain bike style suspension aluminum alloy frame. They all have two wheels in the back that have a foot-activated parking brake. 
Article Continues Below Advertisement
Each of the four models also have the BOB signature 2-step fold, a no rethread 5 point harness, a one-handed recline mechanism, easy to remove wheels, and are travel system ready with the additional purchase of a car seat adapter. In other words, all four strollers are built to last, and built to make parents happy. 
BOB Revolution Flex Stroller
The BOB Revolution Flex includes everything listed above plus a 15% larger cargo basket, integrated inside seat pockets, a rear seat pocket, extra padded/ventilated seat, a 9-position adjustable handlebar that adjusts from 34.5" – 48" tall, and has a larger viewing window than the Rambler. The Revolution Flex weighs 28.5 pounds and is 25.4" wide. 
BOB Revolution Pro Stroller
The BOB Revolution Pro stroller has everything that the Revolution Flex includes and adds the extra control of a hand-activated rear drum brake.  The Revolution Pro weighs 30.5 pounds and is 25.4" wide. Both the Flex and the Pro models have a two-child double stroller option.  
BOB Rambler Stroller
The latest addition to the BOB Gear family tends to be our new favorite. If you're looking for something lighter and less costly, the BOB Rambler is a great stroller choice for you. It's a stroller you can use for light jogging with an easy push and a durable frame. While the Rambler is missing a few of the luxury items that come standard with the Revolution models, it still gives parents all the quality features that you would expect from a BOB.
Article Continues Below Advertisement
What's missing? There is no adjustable handle (the handle height is 39.5"), the seat is comfortable but has less padding, there are no extra pockets in the child seat, there is no parent pocket on the back of the seat, and the cargo basket is slightly smaller than the Revolution models. The Rambler stroller weighs 25.2 pounds and is 24.5" wide.  
BOB Ironman Stroller
While most parents love the swivel front wheel feature of the BOB Rambler & Revolution Strollers, our serious marathon trainers demand more from their stroller. The Ironman stroller gives the super active parent all the features of the Revolution Pro and adds a stationary front wheel and 16" tires all around which makes it perfect for sprinting and endurance training.
BOB Gear Stroller Comparison Buying Guide
If you're ready to purchase any of the four Bob Gear Strollers we reviewed in the above selection guide, just click on their respective links below:
With four excellent styles to choose from, we know our Babywise.life parents will fall in love with one of these BOB Gear Strollers! 
Article Continues Below Advertisement
If you have additional questions, feel free to contact our Customer Service experts with any gear question related to BOB strollers, car seats or accessories.
---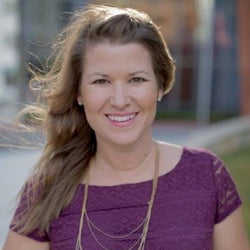 Best-Selling Author & Speaker
Sami Cone is the best-selling author of "Raising Uncommon Kids", is known as the "Frugal Mom" on Nashville's top-rated talk show "Talk of the Town" and educates over a million listeners every day on her nationally syndicated "Family Money Minute". She is proud to call Nashville home with her husband, Rick, and their two teenage children.
Follow Sami Cone:
---
Facebook Comments
---