Boy Fights To Stay Alive To Meet His Sister
A nine-year-old boy with cancer wanted to meet his newborn sister.
In 2017, nine-year-old Bailey Cooper relapsed with non-Hodgkins lymphoma, after fighting it for the first time in 2016. This time, the doctors said he would not survive. But then Bailey's parents told him that his mother was pregnant.
They had been open with him about his diagnosis, his father, Lee Cooper, explained. He was only expected to live weeks (People). But Bailey was stubbornly determined to meet his younger sister, who was due a few months later.
He spent much time with his mother, Rachel, during her pregnancy, singing to his unborn sister and reading her stories, Lee recounted. And Bailey lived to see his sister. He spent time holding her and changing her for the next month, until his death on Christmas Eve, 2017.
"Every time we mention Bailey's name she points up at a picture. She knows who he is already," says Lee (People). Bailey is survived by a brother, Riley, and his sister Millie. Click here to learn more about this determined older brother.
Article Continues Below Advertisement
---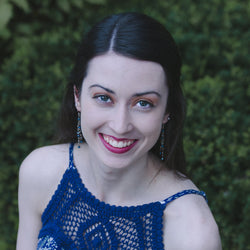 Jenna Phipps is a writer, editor, and dancer based in Nashville, Tennessee. She enjoys working with other people to improve their writing, taking long road trips, experimenting with choreography, and reading many novels.
---
Facebook Comments
---