Get Your Breast Pump Free Through Insurance
Many insurance providers actually give new mothers a free breast pump.
It can be possible to obtain a free breast pump through your insurance company, thanks to the Affordable Care Act.
Free Breast Pump through Insurance
A breast pump is useful for storing extra milk, allowing you to leave your baby with someone else on a date night, and emptying your milk supply if you're too full. There are a few insurance providers who may not be subject to this requirement, so contact your insurance company to learn details.
Article Continues Below Advertisement
Ask them if your policy covers a breast pump, when during your pregnancy you are eligible for one, and which medical supply companies can give you one (momlovesbest.com). You can also ask if you need to get one from a medical supply store, or if you can purchase one online and have your receipt reimbursed.
Making sure that you ask a lot of questions will better help you to find answers and obtain a breast pump.
Best Breast Pump Suppliers
The four best suppliers of breast pumps are Aeroflow Breast Pumps, Edgepark Medical Supplies, Lucina, and Byram Healthcare. They provide multiple brands of breast pumps. To obtain a pump, research your many options and ask your insurance company thorough questions. 
Have you exercised your healthcare benefits to get a breast pump? Let us know in the comments. Click here for more information on breast pump suppliers and their requirements.
---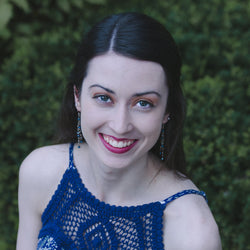 Jenna Phipps is a writer, editor, and dancer based in Nashville, Tennessee. She enjoys working with other people to improve their writing, taking long road trips, experimenting with choreography, and reading many novels.
---
Facebook Comments
---