Can't Afford a SNOO? You Can Now Rent One
This incredible baby sleeper costs around $150 a month to rent.
A new baby sleeper has incredible motion technology that helps infants rest better. But this sleeper, called the SNOO, costs $1,295. Dr. Harvey Karp's new product is too expensive for many new parents.
However, moms and dads have the option of renting one. The new SNOO costs $148.95 per monthly rental. You can even rent it for just a day (for $4.90).
The sleeper used technology to respond to a child's cries - oscillating and rocking them back to sleep. It also attempts to keep a baby sleeping on its back.
Even a few companies are providing SNOO rentals to new parents, hoping to have better-rested employees (Motherly). Click here to learn more about this new baby sleeper.
Article Continues Below Advertisement
---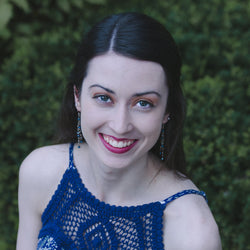 Jenna Phipps is a writer, editor, and dancer based in Nashville, Tennessee. She enjoys working with other people to improve their writing, taking long road trips, experimenting with choreography, and reading many novels.
---
Facebook Comments
---