Carrie Underwood Baby #2 Announcement Has Fans Wondering
The Grammy-winning, multiplatinum-selling entertainer shocks fans.
Just days after a Redbook Magazine interview emerged where the singer questioned whether or not it was too late for her to have a big family, Carrie Underwood announces she is expecting baby #2.
The former American Idol winner made the baby announcement on her Instagram yesterday, along with announcing her new Cry Pretty 360 tour will begin in May 2019, 9 months from now.
The seven-time Grammy-winning, multiplatinum-selling entertainer went on to say in her Instagram video, "Mike and Isaiah and I are absolutely over the moon excited to be adding another fish to our pond." (Underwood's husband is Mike Fisher, captain of the Nashville Predators Hockey Team).
Article Continues Below Advertisement
While fans are undoubtedly thrilled about the upcoming album, tour, and baby news, the announcement has left some wondering whether or not Carrie Underwood herself is actually pregnant. She eluded to adoption in the above-mentioned Redbook interview, not to mention concerns about how she could embark on a major tour if she was, in fact, giving birth shortly before. 
Regardless of how baby #2 enters the world, we are thrilled the singer who has brought joy to so much of the world will now get to see her own dreams of expanding her family come to fruition. 
---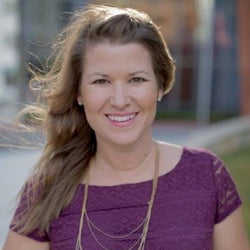 Best-Selling Author & Speaker
Sami Cone is the best-selling author of "Raising Uncommon Kids", is known as the "Frugal Mom" on Nashville's top-rated talk show "Talk of the Town" and educates over a million listeners every day on her nationally syndicated "Family Money Minute". She is proud to call Nashville home with her husband, Rick, and their two teenage children.
Follow Sami Cone:
---
Facebook Comments
---