Creative Ways to Celebrate Baby's First Easter
Make this first holiday together as memorable as possible.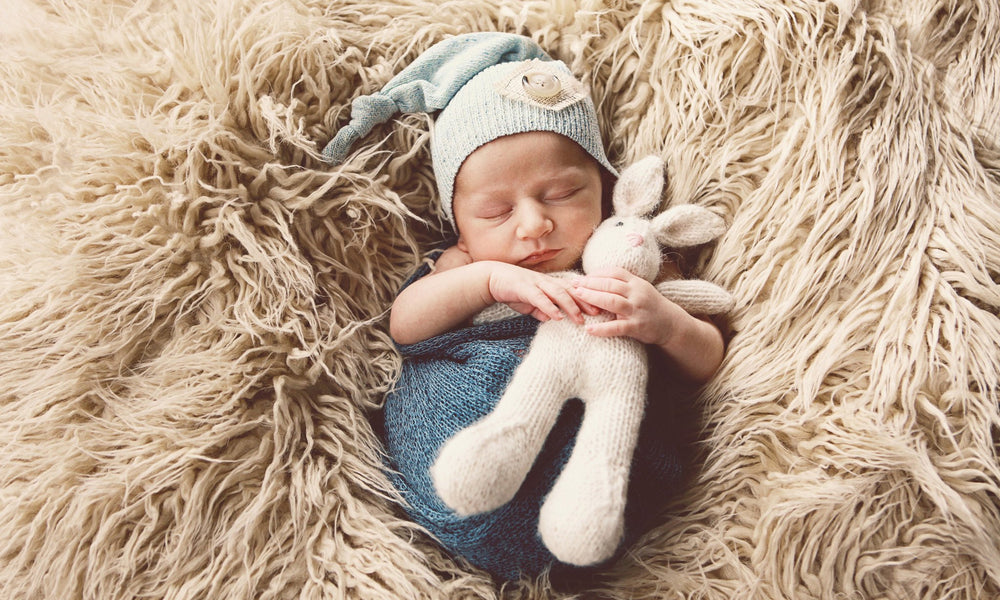 Springtime is here and celebrating baby's first Easter brings visions of bonnets, bowties, bunnies, fuzzy chicks and soft lambs.
I've searched my memories and countless Pinterest boards for some of the cutest, cuddliest, and most memorable ways to capture the spirit of all things new with your baby on his first Easter.  
Creative Ways to Celebrate Baby's First Easter 
Dedicate your Baby to the Lord. I can think of no better way to make your baby's first Easter more memorable than to dedicate them to the Lord on Resurrection Day. I was baptized by my parents on an Easter Sunday (and again, later in my adult life.) I know many churches offer Easter baptism or dedication services. If you can't do this formally on Easter Sunday, why not have a family dedication, prayer and then a more official dedication later. Dedicate your child's life to Christ on the very day we celebrate ours eternally.  How about purchasing a special Bible, maybe one that's engraved, or my very favorite children's Bible- The Jesus Storybook Bible. 
Have an Easter Party. Just one hop over to Pinterest and you're filled with pages of inspiration for baby's first Easter party! Dress the babies up in their finest and celebrate. Some of my favorites ideas include a Velveteen (or Peter) Rabbit theme, pastel balloons tied to eggs throughout the yard to entertain crawlers and even sensory music makers simply handcrafted from household items, hot glue and plastic eggs. Invite your friends with babies and let them have a springtime playdate. You'll enjoy the company and the photo opportunities.
Go all out for the best Easter photo. This can be a simple idea from a DIY baby bum in an Easter basket of grass and colorful plastic eggs to a super soft plush lamb like blanket and bunny ears. You can even consider an outdoor garden setting with a tutu, daddy's tie or simply baby's soft, bare skin and that gorgeous outdoor light and background bokeh (the blurred background effect) with a professional photographer. If you're having a party, moms can even share the cost of a pro. I especially love the photo of baby boy in daddy's tie inside a beautiful plush-lined basket in the perfect outdoor light.
Make a Hand or Foot-Print Craft. A little non-toxic acrylic paint and a canvas can turn your baby's foot or hand print into a family heirloom. For Easter, you can stamp feet to make chicks, bunnies, carrots, and even put hands and feet together to craft a cross. I even saw Easter eggs not dyed, but stamped with multi-colored footprints. Adorable!
Special Baby's First Easter Basket. I think crafting a basket for baby's first Easter may be more for mom's fun, but this springtime favorite is sure to become a family tradition for years to come. Some simple but smart ideas for stuffing that basket can include squeezable fruit pouches, cute rattles, or even an adorable terry bath towel set like this one. Maybe include some baby balm or baby shampoo. How about some Baby Banz sunglasses and some sunblock. Get super creative and practical by filling a little red canopy wagon or a pastel toy shopping cart with your surprises instead of just a basket!
However you choose to celebrate, I hope baby's first Easter is overflowing with baskets of love and blessings reminding us why we celebrate in the first place.  
Article Continues Below Advertisement
Why not continue the celebration of fresh and new throughout your year.  After all, it is your new baby and that's surely reason to rejoice!
Do you have any other traditions or creative ideas how you will make your first Easter memories with baby?
---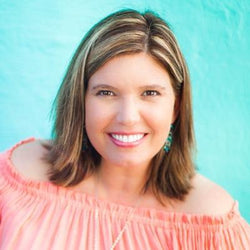 Renaissance Woman Jen Reyneri and her husband Luis often live life on the road with their two home-schooled sons. Popular author and speaker, Jen is the founder of WordTraveling.com. Spirited and spirit filled, she savors life, poetic words, sabbaticals and strong coffee.
Follow Jen Reyneri:
---
Facebook Comments
---