Dad Takes Six Flights To Be With Daughter on Christmas
Hal Vaughan spent Christmas with his daughter, a flight attendant.
Pierce Vaughan had to work on Christmas Day, but her father took six airplane flights to spend Christmas with her. Vaughan, a flight attendant with Delta Airlines, posted on Facebook about later about her dad's lengthy trip. She thanked gate agents and her crew for making this possible.
Michael Levy was a first class passenger who sat next to Hal, Pierce's father, on one of the flights. While discussing his conversations with Hal, he told USA Today that Hal had a good time spending Christmas on his daughter's flights, even though catching all of them was a challenge.
Even Delta Airlines posted about Hal and Pierce Vaughan, sharing their appreciation for employees who work over the holidays (People). Click here for the full article.
---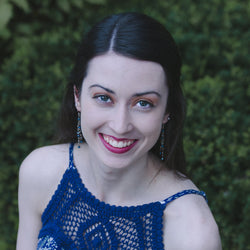 Jenna Phipps is a writer, editor, and dancer based in Nashville, Tennessee. She enjoys working with other people to improve their writing, taking long road trips, experimenting with choreography, and reading many novels.
---
Facebook Comments
---