Donated Ultrasound Machine Helps Expecting Mothers In New Orleans
One NFL player is being directed by God to help families.
Benjamin Watson, tight end for the New Orleans Saints, is donating ultrasound machines to crisis pregnancy centers. He staunchly supports the lives of unborn babies; this action shows his determination to show women that their babies are precious and alive.
Watson believes that men must support women in crisis and their unborn babies (Live Action). "As important as women have been in championing this cause, you men must rise up and lead the charge," he said in his speech at the March for Life.
He explains that he and others had felt led to actively help pregnant women, as well as the fathers and babies, and decided to install ultrasound machines in pregnancy centers in New Orleans. Seeing an ultrasound of their unborn baby may convince a mother to preserve that child's life. Click here to learn more.
---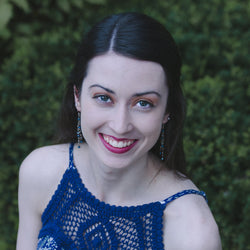 Jenna Phipps is a writer, editor, and dancer based in Nashville, Tennessee. She enjoys working with other people to improve their writing, taking long road trips, experimenting with choreography, and reading many novels.
---
Facebook Comments
---