An Easy Way to Help Remember Moments With Your Children
One dad recommends a simple method: recording moments in an Excel sheet.
One dad found a simple yet significant way of remembering his kids' small life stories. Matthew Dicks is a writer who decided one day to record a short story snippet each day for inspiration (Parents). Instead of running out of moments, he discovered something incredible: he learned to see brief moments with his children as stories.
Dicks created a spreadsheet with enough space for a sentence or two. Then he distilled events into a brief telling: moments like his daughter entering dance class by herself for the first time, or his three-year-old son helping him rake leaves.
Dicks implores parents to record stories of their own, explaining that his spreadsheet is now his most valuable possession: "The memories of our children are the most precious things we possess," Dicks insists. 
Click here for the full article.
Article Continues Below Advertisement
---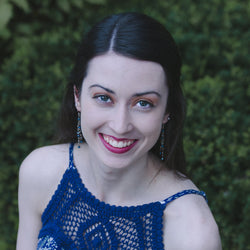 Jenna Phipps is a writer, editor, and dancer based in Nashville, Tennessee. She enjoys working with other people to improve their writing, taking long road trips, experimenting with choreography, and reading many novels.
---
Facebook Comments
---