Through the Eyes of a Mother Who Has Lost a Baby
Which child is her "first"?
For mom Kristine Western, an innocent question is challenging and emotional to answer. She writes that strangers ask if her toddler is her first child (faithit). For a mom who has miscarried or lost a baby early, the question is too long for a casual encounter. 
But Western explains her usual thoughts when a stranger asks if her toddler is her first: "This little girl has a sister who is not here. They will never... tell secrets late into the night in the room they share, play dress up with all of my old clothes." She wonders if saying yes is fair to her deceased child and to her toddler.
But in the end, Western writes, she says yes - because her daughter is her first child to laugh, hug, and cry. She says, "Now that I have experienced all these new firsts, I don't want them to be the lasts." This experience has made her thankful for all her firsts with Gracie, her toddler.
Click here for Western's full thoughts on this innocent yet complex question.
Article Continues Below Advertisement
---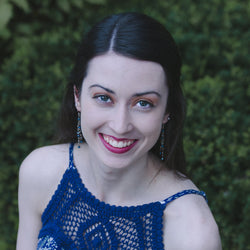 Jenna Phipps is a writer, editor, and dancer based in Nashville, Tennessee. She enjoys working with other people to improve their writing, taking long road trips, experimenting with choreography, and reading many novels.
---
Facebook Comments
---