Food Packaging Potentially Harmful to Kids
Could the packaging of your kid's food actually be harming them?
The Pediatricians' Society has released a new study finding our kids may be at risk from untested chemicals in food packaging.
According to a segment on CBS News, the American Academy of Pediatrics says many of the more than 10,000 FDA approved chemicals added to food and its packaging have not been thoroughly tested and they may affect children's immunity, growth, and behavior.
As a result, pediatricians are now pushing for stricter rules specifically for food additives and packaging.
While these risks obviously apply to everyone, children are more susceptible because of their higher relative exposure and the fact that their metabolisms are still developing.
Article Continues Below Advertisement
How to Reduce Kids' Chemical Exposure
In the meantime, there are some precautions every parent can take to help reduce chemical exposure and they fall into two categories:
Change Your Food Choices
Eat more fresh & frozen fruits and vegetables
Wash & peel produce
Avoid processed meats
Change Your Food Storage
Store food in glass & stainless steel
Don't microwave in plastic
Avoid plastic containers with recycling codes 3, 6 & 7
While nothing can eliminate the risks completely or permanently, following this advice from the Pediatricians' Society will drastically help reduce your kids' exposure to these potentially harmful chemicals
---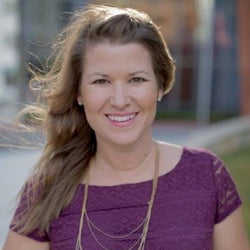 Best-Selling Author & Speaker
Sami Cone is the best-selling author of "Raising Uncommon Kids", is known as the "Frugal Mom" on Nashville's top-rated talk show "Talk of the Town" and educates over a million listeners every day on her nationally syndicated "Family Money Minute". She is proud to call Nashville home with her husband, Rick, and their two teenage children.
Follow Sami Cone:
---
Facebook Comments
---