Goldfish Cracker Recall: 4 Varieties to Toss
Which of these family favorites need to be thrown away right away.
A Pepperidge Farm Goldfish cracker recall is sending shockwaves through playgrounds everywhere. 4 varieties of the popular cracker are being pulled from grocery shelves due to salmonella risk.
According to NBC New York, Pepperidge Farm says it has been notified by one of its ingredient suppliers that whey powder in a seasoning that is applied to four varieties of crackers has been the subject of a recall by the whey powder manufacturer due to the potential presence of salmonella.
The four Goldfish cracker varieties being recalled are:
Flavor Blasted® Xtra Cheddar
Flavor Blasted® Sour Cream & Onion
Goldfish® Baked with Whole Grain Xtra Cheddar
Goldfish® Mix Xtra Cheddar + Pretzel
If you have any of these varieties in your pantry, you are encouraged to either throw them away or return them to the place you purchased them for a refund.
Article Continues Below Advertisement
---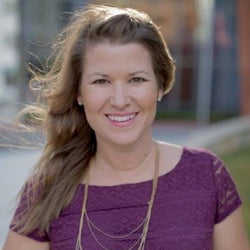 Best-Selling Author & Speaker
Sami Cone is the best-selling author of "Raising Uncommon Kids", is known as the "Frugal Mom" on Nashville's top-rated talk show "Talk of the Town" and educates over a million listeners every day on her nationally syndicated "Family Money Minute". She is proud to call Nashville home with her husband, Rick, and their two teenage children.
Follow Sami Cone:
---
Facebook Comments
---