Fun Homemade Valentine's Day Crafts to Do With Your Kids
Many of these range from relatively easy to extremely easy.
Valentine's Day can be the perfect time for kids to have fun, even though the holiday usually focuses on romance. Woman's Day compiled a list of Valentine's crafts for children to make with their parents. The best thing about these crafts? There are plenty of simple, inexpensive options.
For example, you can buy red or pink yarn for just a few dollars and wrap it around cardboard heart cutouts, creating a soft, simple toy. Different mason jar crafts allow kids to fill the glass container with notes to a family member or friend. If you want a jar that holds candy instead, try pouring conversation hearts inside.
One of the most simple crafts just involves paper cutouts glued to plain cardstock, making a tree with hearts growing on it:
Article Continues Below Advertisement
At the risk of being subjective, it's one of the cutest craft options, too. However artsy you and your kids plan to get on Valentine's Day, there's a craft for everyone on this list (even adults?). Click here to see the craft slideshow and the links to make them.
---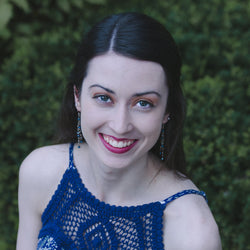 Jenna Phipps is a writer, editor, and dancer based in Nashville, Tennessee. She enjoys working with other people to improve their writing, taking long road trips, experimenting with choreography, and reading many novels.
---
Facebook Comments
---