Johnson & Johnson Talc Baby Powder Cancer Scare
Be aware of the products you're putting on your baby.
New reports have emerged linking Johnson & Johnson talc baby powder to a cancer scare.
13,000 people have sued J&J, winning millions of dollars. For decades, the company has denied any link to asbestos or cancer. But reports now reveal the company did have knowledge of the link.
It should be stated that other lawsuits found in favor of the company.
As with any product, especially a baby product, it's imperative to know all the facts and do your research before using.
Article Continues Below Advertisement
Read more on Today.com.
---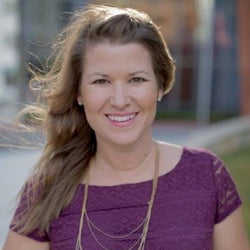 Best-Selling Author & Speaker
Sami Cone is the best-selling author of "Raising Uncommon Kids", is known as the "Frugal Mom" on Nashville's top-rated talk show "Talk of the Town" and educates over a million listeners every day on her nationally syndicated "Family Money Minute". She is proud to call Nashville home with her husband, Rick, and their two teenage children.
Follow Sami Cone:
---
Facebook Comments
---