Tips for Keeping Baby Cool in Hot Weather
Stay cool in the heat and protected from the sun.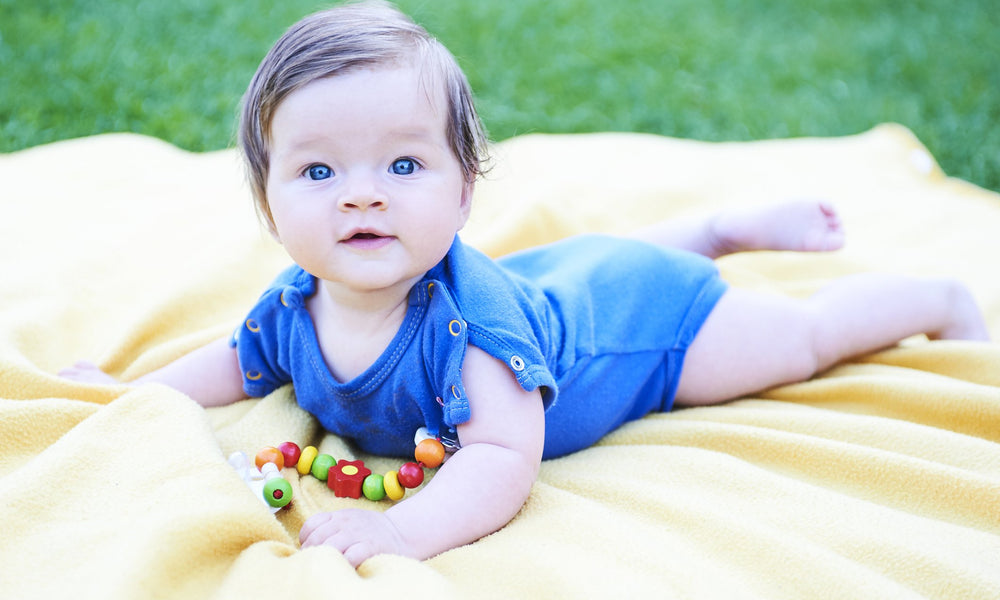 As the cool spring months are a thing of the past and the days are taking on a more summer-like feel, you may be dreaming of spending peaceful hours outside with your baby. But have you thought about how you're going to keep your precious bundle cool and protected during the soaring temperatures of summer?
Like anything else with a new baby, you now need to plan ahead a bit and be aware of a few important things. It's no longer just as simple as setting up a lounge chair in the sun with a cold glass of lemonade and a good book.
Tips for Keeping Baby Cool and Protected in Hot Weather
How to Stay Cool
Keep Baby (and you) hydrated. There's no need to give your baby water, as breast milk and formula contains water, but you may need to feed her a little more often than normal. If you are breastfeeding more frequently, you will want to up your own water intake as well. When Baby has 6-8 wet diapers per day, she is adequately hydrated.
Dress him in loose, breathable fabrics. It's unnecessary to follow the general rule of adding an extra layer on Baby in the summer.
Let your little one splash and play in a lukewarm wading pool in the shade.
Use caution when using a baby carrier. When Baby is snuggled up to your hot body, it's easier for her to get overheated. Make sure the carrier is breathable and lightweight so both you and your little one are comfortable.
Keep a close eye on Baby in a stroller or car seat. Use a sun shade in the stroller and make sure there is sufficient ventilation.
Keep the baby's bedroom cool.
How to Stay Protected
Find or create your own shade. Put a blanket down in a heavily shaded area in your yard or set up a sun shade at the park when relaxing outside. Babies under 6 months should avoid direct sunlight. According to the Skin Cancer Foundation:
"Infants under 6 months of age should be kept out of the sun. Their skin is too sensitive for sunscreen. An infant's skin possesses little melanin, the pigment that gives color to skin, hair, and eyes and provides some sun protection. Therefore, babies are especially susceptible to the sun's damaging effects."
Try to avoid hottest part of the day. Generally, the sun is at its highest point around noon and the air continues to heat until 3 or 4 o'clock.
Wear protective clothing. Dress Baby in lightweight, breathable, cotton fabrics. Put her in a swim shirt if you are swimming and always keep on a large brim hat, even in the shade.
Babies over 6 months are safe to wear sunscreen.
Need even more help for keeping baby cool this summer? Consider reading the following articles: 
Article Continues Below Advertisement
I love lazy, summer days – the sun blazing high in the brilliant, blue sky and a cool breeze teasing my hair. And I love sitting on a blanket in the shade with my little girl by my side. They soothe my soul and bring me joy. Help your little one stay cool and protected from the sun's rays as you build memories together this summer.
---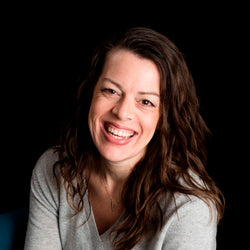 Annie Wiesman is the co-author of "Education Begins at Birth: A Parent's Guide to Preparing Infants, Toddlers, and Preschoolers for Kindergarten." She is a former kindergarten teacher turned stay-at-home mom who enjoys traveling, hiking in the mountains, and creating memories together with her husband and little girl.
---
Facebook Comments
---