A Kindergarten Welcome Letter for the Kids We've Lost
They may never be physically present, but they will occupy her heart every day.
Back to School time stirs up excitement in families everywhere, but it can also evoke emotions from parents who have lost children, especially the year they would have started kindergarten.
While nothing will replace the memories they've missed out on making together, one teacher is hoping to address this extra-sensitive time with a heartwarming letter to the "friends" who will never physically sit in her class, but will always be welcome:
Read the entire post from Mrs. Whalen on her blog.
Article Continues Below Advertisement
---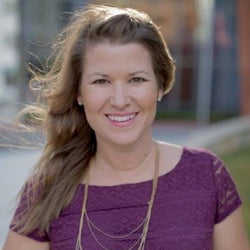 Best-Selling Author & Speaker
Sami Cone is the best-selling author of "Raising Uncommon Kids", is known as the "Frugal Mom" on Nashville's top-rated talk show "Talk of the Town" and educates over a million listeners every day on her nationally syndicated "Family Money Minute". She is proud to call Nashville home with her husband, Rick, and their two teenage children.
Follow Sami Cone:
---
Facebook Comments
---