Knitting Can Help Lift Your Spirits and Reduce Pain
A British knitting charity recently researched the hobby, finding impressive results.
Knit for Peace, a British knitting network comprised of fifteen thousand members, recently reviewed previous studies on knitting. They discovered, through their research plus a survey taken from one thousand knitters, that knitting genuinely benefits physical and mental health (Martha Stewart). It may even help reduce anxiety and depression and slow some effects of mental aging, namely dementia.
Knitting and purling release serotonin, according to Alexandra Churchill of Martha Stewart Living. Additionally, a Massachusetts medical institute discovered that knitting can decrease heart rate and induce relaxation. Eighty-six percent of people who took the Knit for Peace survey answered that it helped them to relax, Churchill writes.
Click here to learn more about the medical effects of this productive, peaceful hobby.
---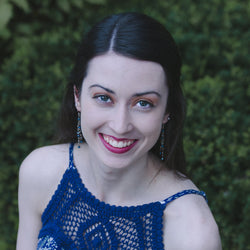 Jenna Phipps is a writer, editor, and dancer based in Nashville, Tennessee. She enjoys working with other people to improve their writing, taking long road trips, experimenting with choreography, and reading many novels.
---
Facebook Comments
---