Ways to Make Your Home More Eco-Friendly
One Dutch man uses solar panels and a water-saving showerhead.
During a lecture at Wittenborg University in the Netherlands, guest speaker Dr. Geert de Haan spoke on ways that individuals can have a more eco-friendly home. De Haan told the students about a second-hand clothing store in the Netherlands, where people take their old clothing to be resold cheaply. De Haan said that most of his clothes come from this store, called Kringloopwinkel. 
He shared other easy ways for people to live an eco-friendly life, including flying on planes only when necessary. Other things he did with his partner include installing solar panels on the roof and having a water-saving showerhead. De Haan also suggested that couples have fewer children, to supposedly help the ecosystem. 
De Haan also has a compost pit for fertilizer and separates his waste (University of Wittenborg). He wanted to show students how they could help the environment as individuals, the university's article about the lecture explains. Click here for more details.
---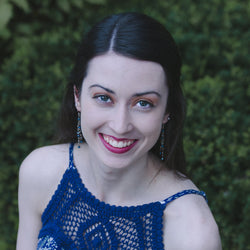 Jenna Phipps is a writer, editor, and dancer based in Nashville, Tennessee. She enjoys working with other people to improve their writing, taking long road trips, experimenting with choreography, and reading many novels.
---
Facebook Comments
---