The Mom Conference You Can Attend in Your PJs
Help your family all from the comfort of your own home!

Have you ever dreamed of going to a retreat with other moms, but can't find the time or money to get away? Allow us to introduce you to the mom conference you can actually attend in your PJs!
From October 1-5, anyone can participate in The Mom Conference virtually.
Everyone who signs up for The Mom Conference will receive an e-mail every day with one or two FREE Keynote Speakers. You will then have 48 hours to watch those keynote addresses.
The Mom Conference Topics
The Mom Conference topic focuses include:
Article Continues Below Advertisement
Combatting Overwhelm
Parenting Kids In the Digital Age
Connection Based Parenting and Parenting a Child With Challenges.
This is a unique opportunity for moms with kids of almost any age.
Sign up for The Mom Conference
This conference can truly change your life, with concrete ideas to better your life and answer your most pressing problems! The best part is... you can listen while folding laundry or watch in your PJs while enjoying your favorite treat after the kids go to bed!
Day 1 Keynote Speakers
Dr. Laura Markham: A More Effective Way To Set Limits
Article Continues Below Advertisement
How to set a limit in a way that the child feels understood so they begin to accept the limit
Why it can be hard to set empathetic limits and what to do about it
Role playing setting limits with all ages up to teenagers
Julie and Joanna Faber: How To Talk So Little Kids (and big kids) Will Listen
A trick that helps calm an angry toddler down
What to do when your child wants something they can't have
How to problem solve ahead of time
Some fun hacks for getting kids in the car, in their buckles, picking up toys, and transitioning
The Mom Conference Keynote Speaker Schedule
October 1
Dr. Laura Markham - A More Effective Way To Set Limits
Julie King and Joanna Faber - How To Talk So Little Kids (and big kids) Will Listen
October 2
Jodi Hildebrandt - A Complete Perspective Shifter When It Comes To Overwhelm And Mom Guilt
Article Continues Below Advertisement
Ramona Zabriskie - How to Reduce Overwhelm By Increasing Emotional And Physical Intimacy in Marriage
October 3
Victoria Dunkley - The 30 Day Plan To Reset Your Child's Brain, A 4 Week Plan To End Meltdowns, Raise Grades And Boost Social Skills
Abigail Wald and Julia Storm - Tweens Plus Tech, What Parents Of Tweens Need To Know
October 4
Jeffrey Knight - Nutrition For The Brain
Article Continues Below Advertisement
Ross Greene - The Explosive Child, A Plan That Works
FREE With The All Access Pass
For today only, they are offering a FREE baby on-the-go feeding kit valued at $32 FREE with your purchase of the All Access Mom Conference Pass. You will just need to pay shipping.
The baby on the go feeding kit includes:
2 non toxic silicone baby spoons, that make a fabulous teething toy
A case for the spoons keeping your diaper bag clean
A silicone bib that can be wiped up for easy cleaning, no gross stains
A pouch to keep it all handy to throw in your bag
These will be available as long as supplies last, so don't wait if you'd like to take advantage of this Mom Conference perk.
 The Mom Conference Registration
Remember, while you can enjoy two keynote speakers for free each day, there are many more speakers and resources that only come with the full access conference pass. Learn more about The Mom Conference and register now!
---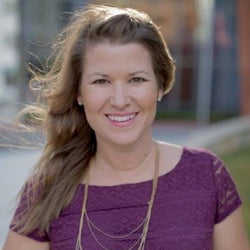 Best-Selling Author & Speaker
Sami Cone is the best-selling author of "Raising Uncommon Kids", is known as the "Frugal Mom" on Nashville's top-rated talk show "Talk of the Town" and educates over a million listeners every day on her nationally syndicated "Family Money Minute". She is proud to call Nashville home with her husband, Rick, and their two teenage children.
Follow Sami Cone:
---
Facebook Comments
---