7 Essential Mom-Life Survival Tips
Everything from 
one simple sanity saver to a complete overhaul of your routine.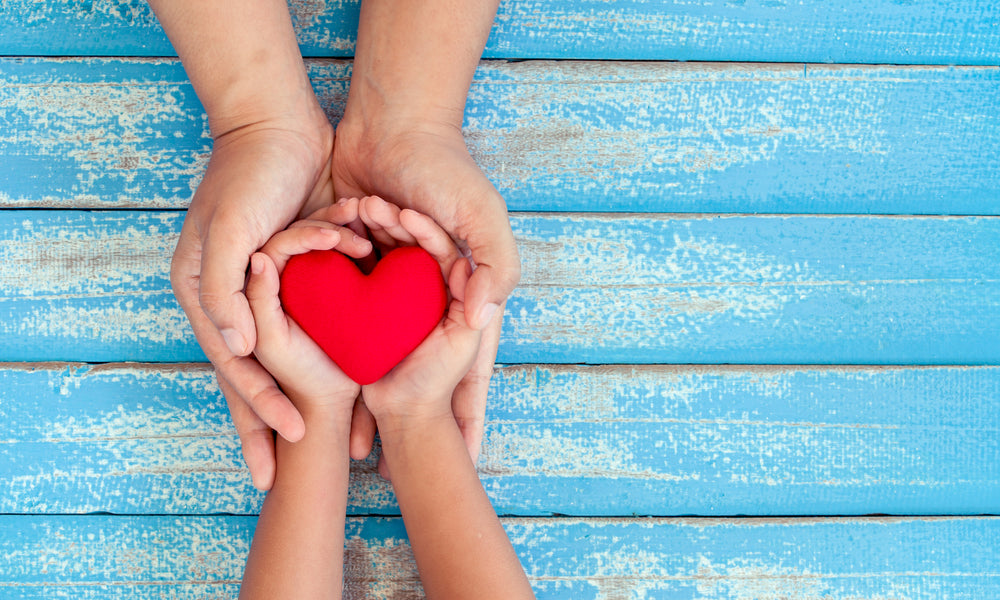 Sometimes in the midst of trying to create the healthiest home for our family, we neglect to take care of ourselves as moms.
Mother's Day certainly puts the spotlight on Moms, but in reality, we could use an extra boost every single day of the year.
So whether you're looking for that one simple sanity saver or need a complete overhaul of your routine, we've asked our experts for their best mom-life survival tips and their favorite products to go along with them.
7 Essential Mom-Life Survival Tips
1. Carve Out Some 'Me-Time'
Even if it's just five minutes to put on makeup, stretch or take a sip of coffee without holding baby on the other hip, it's important to take some time for yourself. One way to accomplish that, especially if you and baby are home alone a lot, is with the 4moms mamaRoo4 Infant Seat in silver plush - This little miracle worker gives mom a safe place to put baby so she can do things for herself (and don't worry, I wasn't even going to suggest that you should put away those dishes...).
Article Continues Below Advertisement
2. Skip the Stroller
When you get the call, you need to answer it - that means you need to be ready to take baby with you wherever you go at a moment's notice...and sometimes that means skipping the stroller. Instead, opt for a light baby carrier. We love the breathable fabric of the Ergobaby OMNI 360 Cool Air Mesh All-in-One Ergonomic Baby Carrier. It provides maximum comfort for you AND baby, plus their Cool Air Mesh collection carriers are made with soft and durable mesh fabric that provides renowned ergonomic support for baby while allowing for ultimate breathability and airflow.
3. Be Ready for Anything
Sometimes you don't want to carry an entire diaper bag, but you have to be ready for what baby throws at you, literally. Have something like the Skip*Hop Pronto Changing Clutch at the ready; If you're running out without a stroller like we mentioned above, chances are you don't want to carry a baby and a bag, so this is the perfect solution.
4. Take Time for Exercise
Moms are often on the run, literally, but rarely do we make time in each day for exercise. But that can change today. Studies show that even a ten-minute walk each day can dramatically improve your mood and your metabolism. So stop guilting yourself for not training for that next marathon and just purpose to get some Vitamin D on your skin for a few minutes each day. Regardless of whether you're running or walking with baby, the BOB Revolution Pro Single Jogging Stroller will make you both feel like you're gliding, and who wouldn't want that? (Plus you get FREE SHIPPING and 20% off right now!)
5. Get Organized
I know we tend to go for whatever is cute above function in our lives, but why not go for both? Let's face it: less clutter equals less stress and less stress equals a healthy, happy mom. Take the time to re-assess your diaper bag situation, ladies, and consider upgrading to a good quality, well-organized diaper bag like these Ju-Ju-Be Diaper Bags. (Did you know their new designs sell out in minutes? Click the link to see what all the "Pink Ladies" rave about).
Article Continues Below Advertisement
6. Help a Mother Out 
Speaking of less stress, sometimes the biggest gift you can give someone is simply the gift of help. Help from other moms or family is so hard to ask for but so appreciated. The first step is being willing to accept it when it's offered to you. No offers on the table? Be bold enough to reach out to friends, neighbors or even a local church or moms group. Feeling even braver? Offer to help someone yourself and you just might get the favor returned!
7. When All Else Fails: Coffee
I'm not a coffee drinker myself, but I'm definitely in the minority. While I don't love the java like most moms, I start every day with a cup of hot green tea. And what better way to drink it than in a #MomLife Mug? When nothing else seems to be going your way, stop to take a deep breath, listen to your favorite song and take a few, long sips of your favorite beverage. If nothing else, it will bring a dose of perspective to what might otherwise overwhelm you.
There you have it, our seven best mom-life survival tips. What are yours? We'd love to hear from you in the comments below.
---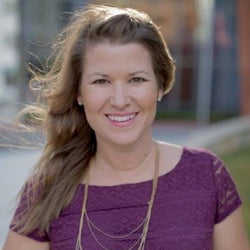 Best-Selling Author & Speaker
Sami Cone is the best-selling author of "Raising Uncommon Kids", is known as the "Frugal Mom" on Nashville's top-rated talk show "Talk of the Town" and educates over a million listeners every day on her nationally syndicated "Family Money Minute". She is proud to call Nashville home with her husband, Rick, and their two teenage children.
Follow Sami Cone:
---
Facebook Comments
---