New Screen-Time Guidelines Released
Guidelines for under 5, over 5 and even for parents.
The AAP has released new screen-time guidelines, both for kids under five and some for kids over five. While the group has lowered the recommended age when children can start screen-time, there are still some caveats.
The new report says kids can start watching shows at 18 months (down from their previous recommendation of 2-years-old). However, they want parents to sit down and watch with their children. That way, not only can parents evaluate in real-time whether or not something is appropriate, they can also help their kids process the information they're receiving.
The recommendation also suggests children 18 months through 5 years have no more than one hour of screen time per day. Children who spend two hours or more on a screen seem to keep that schedule (if not increase it) through adolescence, which has been linked to obesity.
For children ages 5-17, the AAP did not suggest a time limit, but rather a prioritization. They tell parents to go through a child's schedule with them, prioritizing things like homework, exercise and sleep, then seeing what time is leftover for screen-time (even if that's just 10 minutes per day).
Article Continues Below Advertisement
Another new addition to this report is the addition of screen-time limitations for parents, especially of younger children. During mealtimes and parent-child playtimes, the new statement suggests that parents set their phones to do not disturb.
While these suggestions may seem like common sense, we all know it can be easy to put a screen in front of our child when they're unhappy, we've had a long day or are simply too busy to think clearly. You can read more about the new screen-time guidelines on Parents.com.
---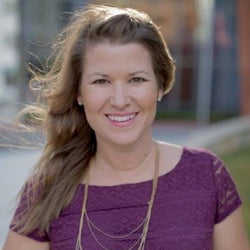 Best-Selling Author & Speaker
Sami Cone is the best-selling author of "Raising Uncommon Kids", is known as the "Frugal Mom" on Nashville's top-rated talk show "Talk of the Town" and educates over a million listeners every day on her nationally syndicated "Family Money Minute". She is proud to call Nashville home with her husband, Rick, and their two teenage children.
Follow Sami Cone:
---
Facebook Comments
---