Pillsbury Flour Recall: Check Your Cabinets
If you have flour with these lot codes, throw it away immediately.
It's time to check your cabinets because there's been a Pillsbury flour recall.
Regardless of whether you're eating Keto, Paleo or gluten-free these days, chances are you have some all-purpose flour in your home. According to Consumer Reports,  12,500 cases of 5-pound bags of Pillsbury Unbleached All Purpose Flour have been recalled because of possible salmonella contamination.
The recall is voluntarily and was announced on two stores' websites: Publix and Winn Dixie. 
Be on the lookout for flour packages marked with the following two lot codes: 8 292 and 8 293, representing about 100,000 bags of flour. The packages carry a best-if-used-by date of April 19, 2020 or April 20, 2020.
Article Continues Below Advertisement
As a parent, it's always important to stay alert for the latest product recalls to promote your child's overall health.
---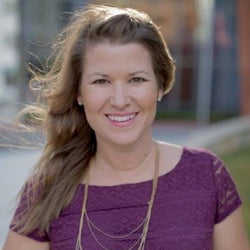 Best-Selling Author & Speaker
Sami Cone is the best-selling author of "Raising Uncommon Kids", is known as the "Frugal Mom" on Nashville's top-rated talk show "Talk of the Town" and educates over a million listeners every day on her nationally syndicated "Family Money Minute". She is proud to call Nashville home with her husband, Rick, and their two teenage children.
Follow Sami Cone:
---
Facebook Comments
---