Preschool Sweethearts Marry After College
He told his preschool class he would marry her...
Many kids say they're going to get married in preschool, but rarely does that dream come to fruition. But in the case of Laura Scheel and Matt Grodsky, that's exactly what happened!
While they didn't stay in each other's lives on a daily basis throughout their school years, their love proved stronger than distance.
Watch the video to follow their love story.
---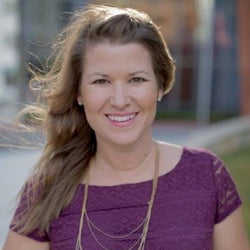 Best-Selling Author & Speaker
Sami Cone is the best-selling author of "Raising Uncommon Kids", is known as the "Frugal Mom" on Nashville's top-rated talk show "Talk of the Town" and educates over a million listeners every day on her nationally syndicated "Family Money Minute". She is proud to call Nashville home with her husband, Rick, and their two teenage children.
Follow Sami Cone:
---
Facebook Comments
---