A Printable Packing List for Traveling with Baby
Helpful Checklist for Getting Your Infant's Suitcase Prepared for Travel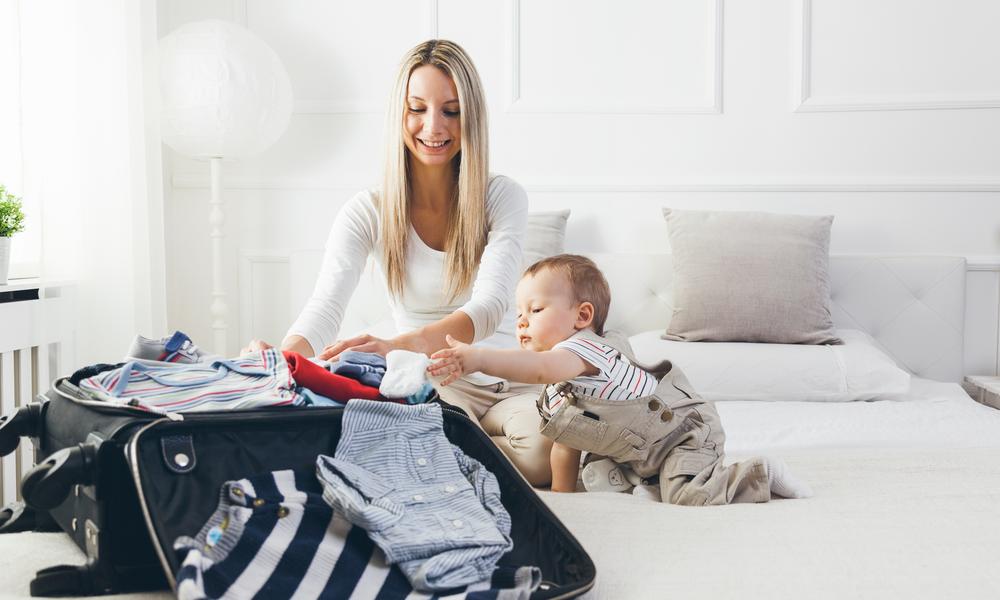 Though I'm the mother of double-digit boys now, I've been traveling with babies since they were just weeks old. Preparing yourself for travel requires much planning and thought, and it's even trickier to get ready to take a trip with baby joining the adventure.

I've created this awesome packing list and some tips to help get everything together you'll need when traveling with an infant. Give yourself at least a week ahead of travel to begin packing for baby, and keep this checklist handy in case you need to add notes.
Tips for Traveling with Baby
Set Realistic Expectations
Anything can happen, whether on a road trip or a flight. Especially during peak travel times, delays are often inevitable and we as mamas can get cranky, too. Be prepared to be extra graceful toward yourself, your baby, and other family members traveling with you, including your husband. Remember, you all love each other: show that love in action while you're traveling as a family.
Taking a Road Trip with Baby?
Article Continues Below Advertisement
You won't want to keep baby strapped in a car seat for long periods of time without a stretch and a hug, and you need it yourselves. Alternate drivers, and even ride in the back seat with baby sometimes; you'll all stay happier.
I highly recommend adding an extra car seat cover to your travel arsenal. Without explanation needed, this was a must for us on road trips with baby. Carry two car seat waterproof liners. Lifesaver. For diaper leaks, bottle spills and little accidents, these were amazing. I could just rinse them out with natural baby shampoo in our hotel room and dry overnight for a fresh seat the next day without having to change the main cover
Travel while baby sleeps.
As much as possible, limit your drive time to (mostly) nap times. Perhaps consider a red-eye overnight flight where baby can sleep snuggly on your chest and in your sling. They're not the most comfortable flights, especially if you don't upgrade to "plus" class, but do make traveling with baby so easy. (I speak from experience).

Have extra patience and grace for each other. Yes, I've said that twice. Consider this my best traveling wisdom, like when things are mentioned twice in the Bible.

Take snacks for everyone!
Article Continues Below Advertisement
Enough said. We all can get hangry - especially when traveling - if we're not well fed. Take healthy and energy-boosting snacks for baby, mama, daddy and siblings, too!
Nursing and Traveling
Traveling with a nursing baby may be the easiest time you'll ever travel with your family! Many airports have convenient nursing stations set up. It's invaluable to travel with nursing wear and a nursing cover or sling that also converts to a cover and makes feeding baby on- the-go simple and discreet.

Use these tried and true tips along with the free printable packing checklist below and you'll be sure to have an awesome trip to always remember. 
Printable Packing List for Traveling with Baby
Did you find this free printable valuable? Be sure to share the printable packing list with a friend! Vaya con Dios!
Article Continues Below Advertisement
---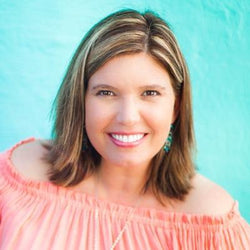 Renaissance Woman Jen Reyneri and her husband Luis often live life on the road with their two home-schooled sons. Popular author and speaker, Jen is the founder of WordTraveling.com. Spirited and spirit filled, she savors life, poetic words, sabbaticals and strong coffee.
Follow Jen Reyneri:
---
Facebook Comments
---