"Santa" Brings Piano to Boy With Autism
Nine-year-old Alex Stamboulidis finally got his Christmas wish.
Nine-year-old Alex Stamboulidis wanted a piano for a long time. Born prematurely with a brain bleed, this autistic elementary schooler loves music. He's already playing Fur Elise despite having no formal training. 
Different groups of generous people in Connecticut made his wish come true this Christmas. Alex told "Santa" during a Santa session that he wanted a grand piano. One couple, Barbara and Malcolm Rashba, heard about Alex's wish through a newspaper article and offered to donate their baby grand piano.
The newspaper article had pointed out that "Santa" strongly resembled the president of a school for special needs students. So the Rashbas contacted that president, Mike Storz, for help in donating the piano to Alex.  Another man, who owns a moving company, commissioned a team of his movers to transport the piano from the Rashbas in Stratford to Alex in North Haven.
Alex's mother, Tori-Anne Dauria, said that she feels like "this will lead to a career" down the road. Alex is already playing Beethoven at age nine; this grand piano could be a huge step in his musical experience.
Article Continues Below Advertisement
Click here to learn more about this incredible Christmas gift.
---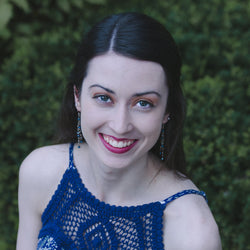 Jenna Phipps is a writer, editor, and dancer based in Nashville, Tennessee. She enjoys working with other people to improve their writing, taking long road trips, experimenting with choreography, and reading many novels.
---
Facebook Comments
---