September Is The Most Popular Month To Have A Baby
The holiday season is mainly responsible for this annual baby boom.
September is the most popular month to have a baby, according to statistics. Data journalist Matt Stiles conducted a study on twenty years' worth of birth statistics, and discovered that September births are most popular in the U.S. "9 of the 10 most popular days to give birth fall in September," Motherly writer Heather Marcoux explains about Stiles' data findings. 
Shop
Article Continues Below Advertisement
This chart, a heat map, shows how popular a birthday is by how dark the square is:
The abundance of September birthdays is largely due to the holiday season. Because people have more time away from work during Thanksgiving and Christmas, they're more likely to conceive.
Click here for more details on Stiles' interesting data study.
---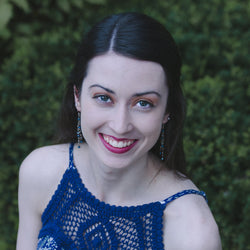 Jenna Phipps is a writer, editor, and dancer based in Nashville, Tennessee. She enjoys working with other people to improve their writing, taking long road trips, experimenting with choreography, and reading many novels.
---
Facebook Comments
---