Stunning Photo Of Mom and Baby and the Story Behind It
This mom overcame odds to deliver a healthy baby.
Because she has cystic fibrosis, Mackenzie Bentley-Moult was told that her body wouldn't be able to handle the stress of pregnancy and labor: she should never have a baby. Her doctors were surprised when she stayed healthy throughout her entire pregnancy.
Cystic fibrosis damages the lungs and other organs over time. According to Bentley-Moult, doctors were concerned that pregnancy would strain her heart and affect her lungs (Parents). After her successful delivery, she connected with famous photographer Tara Ruby, who organized a shoot with Bentley-Moult and her "miracle baby."
Ruby, famous for her pictures of moms and babies, took a picture of Bentley-Moult with her baby and sixty-five purple roses. According to Bentley-Moult, a young boy once misheard cystic fibrosis as "sixty-five roses," and the term has stuck. Click here for more details about the photo.
---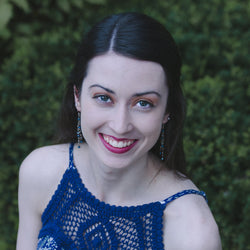 Jenna Phipps is a writer, editor, and dancer based in Nashville, Tennessee. She enjoys working with other people to improve their writing, taking long road trips, experimenting with choreography, and reading many novels.
---
Facebook Comments
---