Surviving Full-Day Summer Adventures with Baby
The "go-to" gear for a full day of summer adventures from the Fourth of July and beyond.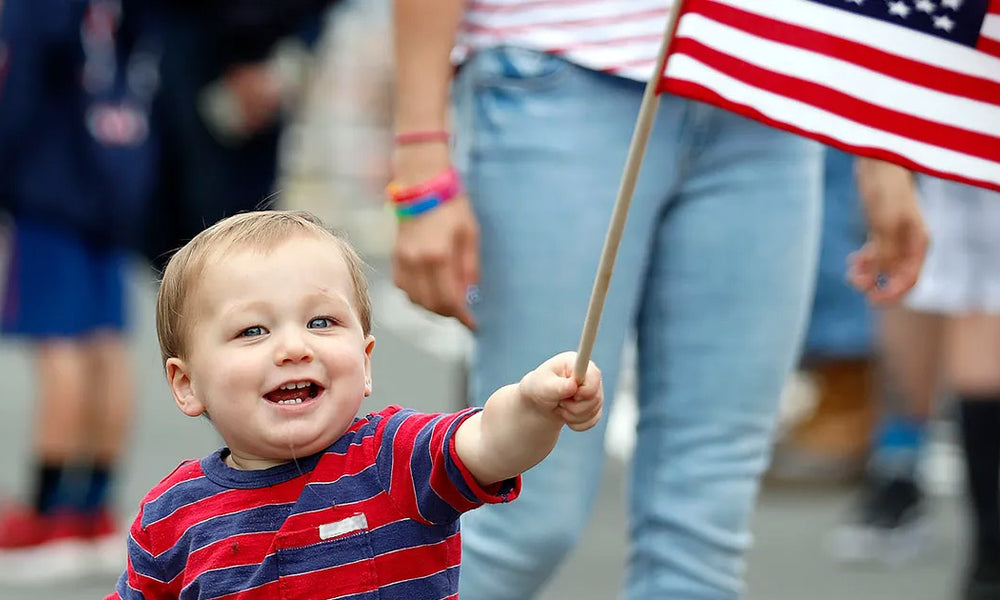 by Baby Earth
Jun 30, 2022
The Fourth of July is a day filled with parades, picnics, family barbeques, and fireworks. Having great gear helps makes a summer day full of events easier for both parents and baby!
Our favorite gear items for full-day summer adventures:

Thule® Sapling Backpack – This workhorse of a structured backpack is designed for infants to toddlers 6m – 3 years and has all the technical features for mom and dad while also being a comfortable, safe place for your baby. With plenty of storage pockets for essentials, and a sun shade you will be able to navigate crowds with ease.

Cybex® Gazelle Stroller – Shopping basket, extra child attachments, large basket for storage, and great wheels for navigating uneven surfaces. This stroller is one of our favorites for all day activities because it has a space and a solution for everything that can happen on a busy day.  


Under the Nile® Sun Hat – Sun protection is a must-have for summer weather. The flared brim on this organic cotton hat provides just the UV protection you need for baby's tender skin.  

ThinkBaby® Sunscreen – The EWG has rated this safe sunscreen as one of the top brands for baby since it was created. Keep those cheeks, tops of ears, tops of shoulders, and knees sunburn free with this effective and safe choice.
Article Continues Below Advertisement
Babiators® Sunglasses
 – While your protecting baby's skin, don't forget their eyes too. Long days in the sun is hard on baby's eyes, these sunglasses are stylish and offer UVA/ UVB protection.
Under the Nile® Cotton Muslin Blankets
 – A large muslin blanket is your best friend on a long day in the sun. These multipurpose blankets offer shade over car seats, strollers, front carriers, and even draped over a car window!  It can be a lightweight nursing cover in public spaces, or the perfect light weight swaddle for nap time. It's even great for using as a burp cloth or for cleaning up spills.  
Diono® Stroller Fan Plus
 – Keep baby cool on one of the hottest days of the year! This fan can attach to a stroller, car seat (we don't suggest using this while the car is in motion), or attach to the side of the playard. For even more comfort, buy the two pack and aim one towards the baby, and one towards the adult.
Venice Child® Day Dreamer 40" x 40" Playard
– When parents want a little break and need a safe place to put baby, the Day Dreamer is the perfect solution. The Day Dreamer is easy to transport and assemble and offers a play space that is larger than your standard pack-n-play. Great for naptime and playtime.
Ciao! Baby® Go-Anywhere Portable Highchair
– Think of this chair as a "camp chair" for baby!  With a quick fold, transport bag, and easy set up
Mumba® Baby Noise Canceling Headphones
 – 
While fireworks are fun and a perfect way to end the night, they can be frightening for baby and cause damage to their ears. We love the Mumba earphones as they are light and durable but still features professional grade noise control.
Pack up the car with these Fourth of July summer essentials and be prepared to have a great day with baby!!
---
Facebook Comments
---