Target Car Seat Trade In Event 2019 Dates
Find out when and how you can recycle your baby gear for a coupon.
Photo: Target
Have you heard about the Target Car Seat Trade In Event? If you're looking to recycle your old baby car seat and get a discount on a new one, pay attention to the Target Car Seat Trade-In event 2019 dates.
Target Car Seat Trade-In Event 2019 Dates
Before I tell you exactly what the Target car seat trade-in entails, let me give you the event's 2019 dates: April 22 - May 4, 2019.
If you think that coincides with Earth Day, you'd be correct!
The Target Car Seat Event starts on Earth Day. Lucky for us, it continues almost two weeks past Earth Day 2019 for those of us who have other plans. (Perhaps you're participating in the Great Cloth Diaper Change?)
Article Continues Below Advertisement
How Does the Target Trade-In Event Work?
The Target trade-in event is as easy as 1, 2, 3! Here's how it works:
Bring in your old car seat to Target.
Trade-in your old car seat at Target's Guest Services counter for a coupon.
Use your Target coupon to save 20% off a new baby product.
Yes, you read #3 correctly: you don't even have to use your 20% off coupon for a new car seat! You could choose a new stroller instead (or other select baby gear).
Can I Recycle Damaged or Expired Car Seats?
YES! One thing we love about this program is that you can still recycle damaged or expired car seats. 
Article Continues Below Advertisement
Whatever you choose, it's a win-win: your family wins and so does the environment when you renew and recycle! 
---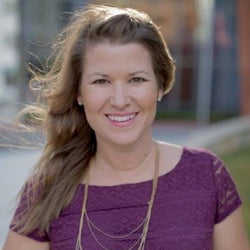 Best-Selling Author & Speaker
Sami Cone is the best-selling author of "Raising Uncommon Kids", is known as the "Frugal Mom" on Nashville's top-rated talk show "Talk of the Town" and educates over a million listeners every day on her nationally syndicated "Family Money Minute". She is proud to call Nashville home with her husband, Rick, and their two teenage children.
Follow Sami Cone:
---
Facebook Comments
---