Texas Toddler Is Looking For a Kidney
After a Juarez, Mexico, shooting, a four-year-old needs a kidney.
An El Paso, Texas four-year-old and his family were eating dinner at a restaurant three months ago in Juarez, Mexico when a bullet hit him through the window. Gael Canizales received spine and kidney damage when he was shot. 
His mother, Carla Navas, explained that he was taken first to the Juarez hospital and then to the El Paso Children's Hospital. His other kidney is also not functioning (KTSM.com). Now, Gael has triweekly dialysis treatments, and he cannot walk due to the spine damage from the bullet.
Gael needs a kidney transplant, but the wait is long. Faith Borunda, the Regional Director of the Southwest Transplant Alliance, explains that there are much fewer donors than people on the transplant lists. Minorities make up over seventy percent of people in Texas who are waiting for a kidney transplant. 
Gael's family hopes to take him to a San Antonio hospital once he has recovered; there, they may have a better chance of finding him a kidney. Click here for the full story.
Article Continues Below Advertisement
---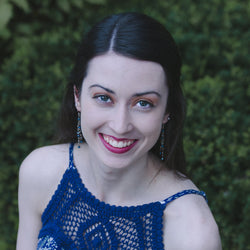 Jenna Phipps is a writer, editor, and dancer based in Nashville, Tennessee. She enjoys working with other people to improve their writing, taking long road trips, experimenting with choreography, and reading many novels.
---
Facebook Comments
---