Top Baby Shower Themes of 2018
Top ideas for a standout baby shower.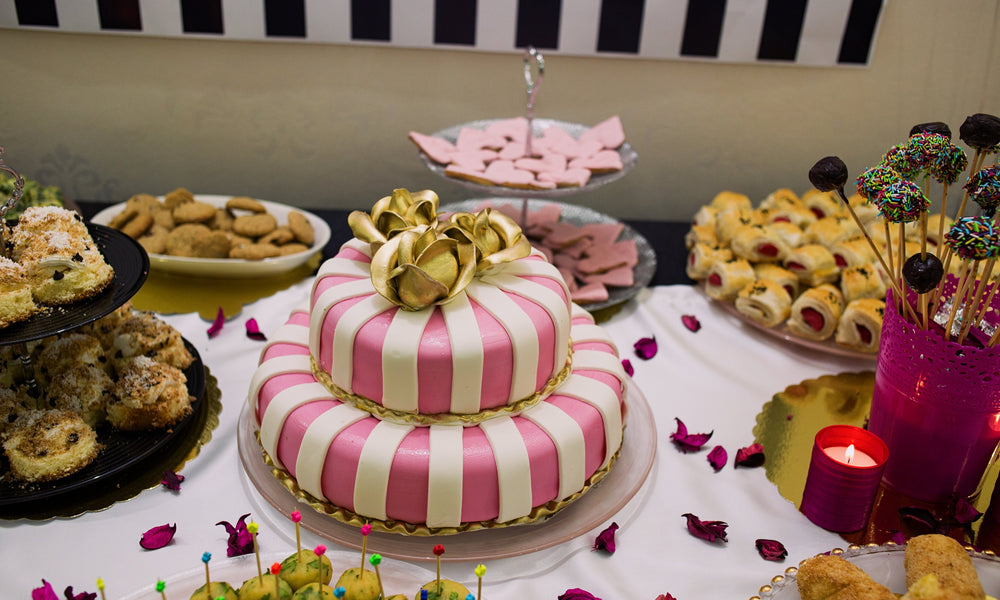 Not long ago baby showers were pretty generic and basic. Twisted crepe paper and balloons adorned the space; the standard games were played at every shower while eating the same old finger food (I'm looking at you, pastel butter cream mints).
But oh, how things have changed.
Pinterest has opened up a whole new world of party planning for the creative and non-creative alike, especially for those of us who are imaginatively challenged. We now have a place to gather ideas (that also have the potential to humorously fail) for the perfect soiree.

Anything goes these days for baby showers, from gender reveal to couples parties to sprinkle showers for baby number two, three, or four. You can even host a sip and see party to meet the new baby. The environments range from lavish and opulent to laid back and classic.
Finding the right theme
A good place to start when thinking of a theme for a baby shower is the decor of the baby's nursery. Consulting with the mama-to-be brings her into the planning and allows her to share in the vision. Maybe she has an heirloom or a favorite children's book that could be the centerpiece for the party. The theme of the shower should reflect the guest of honor.
Shop
Article Continues Below Advertisement
Top Baby Shower Themes
Top Baby Boy Themes
Western or Cowboy
This is such a cute and classic theme that can be playful or more refined with rustic and vintage touches. Cheerful sunflowers, delicate Queen Anne's Lace and white daisies are easy-to-find flowers that can be arranged in Ball jars or tin cans to brighten up the party. Decorate with these DIY twine letters to spell out baby's name.

Little Man Mustache Party
These parties are right on trend and so very cute. Check out these free printables to embellish your party.

Sports Team or Vintage Baseball
While not a new idea, this theme will never go out of style. Popcorn, peanuts and crackerjacks are sure to be a hit. Add classic coke bottles with stripped straws and you'll have a home run. Adorn the straws with these free mini pennant flags to add the perfect festive touch.
Top Baby Girl Themes
Boho Chic
Muted tones, gorgeous flowers, tents and teepees will create a whimsical and relaxing atmosphere for this nature inspired baby shower. What could be more magical than this DIY bohemian dream catcher to beautify the shower then baby's nursery?

Tropical
Sneak this one in before the end of the summer and enjoy a festive party. Pair coral and green with black and gold for a more sophisticated look. Decorate with pineapples, palm fronds and create these DIY palm frond balloons.

Retro Schoolhouse "G is for girl"
The perfect shower for a teacher or a lover of all things vintage. Apples, wooden blocks, chalk boards and a soft pastel color palate make the perfect background for this sweet theme. Decorate with retro toys and vintage alphabet flashcards hanging from clothes pins for an adorable garland.
Shop
Hershey
Gender Reveal Wrappers, 36pk
Sold Out
Authentic HERSHEYS wrappers for 1.55 oz. candy bars. These wrappers...
Article Continues Below Advertisement
Top Gender Neutral Themes
Children's Book Party
The perfect way to build baby's library is for guests to bring their favorite book. The possibilities are endless; classics like The Velveteen Rabbit, Dr. Seuss, Winnie the Pooh and Beatrix Potter can remain gender neutral or be customized with traditional boy and girl colors. Play this Children's Book Scramble game to see how well guests know their children's literature.

Ready to Pop
This is such a fun and playful theme anticipating the imminent arrival of the new bundle. Serve cake pops, popovers, include a popcorn bar and fizzy soda pop to round out a menu of all things that pop. Try your hand at this DIY balloon garland to compliment the theme.

Camping/Woodland Creatures
For the nature lover, this is a precious theme. It's so easy to scavenge natural elements such as pine cones, cedar boughs, twigs and wood stumps from the forest with which to decorate. Add moss, burlap, and ribbon from the craft store to tie it all together. Construct this DIY photo booth and woodland creature masks for added whimsy.

Having fun dreaming up and planning the most wonderful shower where everyone delights to shower the mama-to-be with love, laughter and gifts.
---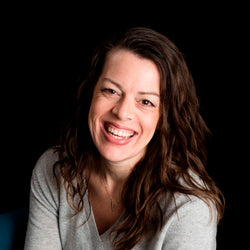 Annie Wiesman is the co-author of "Education Begins at Birth: A Parent's Guide to Preparing Infants, Toddlers, and Preschoolers for Kindergarten." She is a former kindergarten teacher turned stay-at-home mom who enjoys traveling, hiking in the mountains, and creating memories together with her husband and little girl.
---
Facebook Comments
---