Twins Separated at Birth Meet for First Time
Watch the video of when they first got to see each other.
Two girls never knew they had a sister, much less a twin! 
Both were adopted from China and now we can all watch the video of the very first time they got to meet each other.
Now that they've been brought together, you know nothing will be able to keep them apart.
---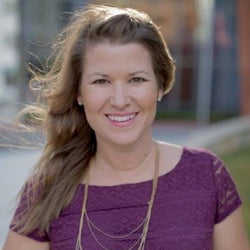 Best-Selling Author & Speaker
Sami Cone is the best-selling author of "Raising Uncommon Kids", is known as the "Frugal Mom" on Nashville's top-rated talk show "Talk of the Town" and educates over a million listeners every day on her nationally syndicated "Family Money Minute". She is proud to call Nashville home with her husband, Rick, and their two teenage children.
Follow Sami Cone:
---
Facebook Comments
---