The Warning Every Parent Needs to Read
What can happen when a baby falls off a bed...
Sometimes the most common parenting mistakes can be the most fatal. One mom is warning every parent who will listen about the one thing she did that almost caused her baby to die.
According to SimpleMost.com, Paige Ferguson laid her 6-month-old son, Colton, on a friend's bed for a nap before he rolled off and sustained a serious head injury. 
Though he was only two feet off the ground, the fall caused a skull fracture that resulted in half of his blood volume bleeding into his brain; this caused Colton to go into cardiac arrest.
"He had a bump on his head. A bump," Ferguson wrote. "He was crying, acting alert and at one point even smiled. Because we are paranoid parents, we decided to get him evaluated. We thought for sure they were going to say he hit his head, has a bump, and he will be fine. Not the case..."
Article Continues Below Advertisement
While we hate hearing about what happened to Colton, we are so thankful it looks like he will be OK and that his mom is now using her family's experience as a warning to other parents.
It's important to remember that even when it appears your kids may be OK after a fall or a hit to their head, it's important to have a medical practitioner check them out afterwards.
---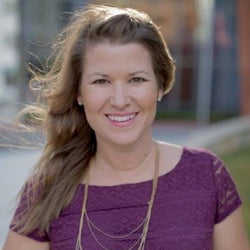 Best-Selling Author & Speaker
Sami Cone is the best-selling author of "Raising Uncommon Kids", is known as the "Frugal Mom" on Nashville's top-rated talk show "Talk of the Town" and educates over a million listeners every day on her nationally syndicated "Family Money Minute". She is proud to call Nashville home with her husband, Rick, and their two teenage children.
Follow Sami Cone:
---
Facebook Comments
---