Wife Tells Husband of Pregnancy in A Unique Way
She asked the police department for help with this creative announcement.
One new expecting mother decided to get creative with her pregnancy announcement. She enlisted help from officers at the local police department to share her pregnancy. While driving with her, her husband got pulled over by one of the officers, a family friend of the couple.
"The reason why I stopped you," the officer said, "is you have a child in the car with no child seat." He denied it, but Nikk, his wife, held up the pregnancy test for him to read.
"I think that means you're a daddy, buddy," their friend told them with a grin. The soon-to-be father was astonished and overwhelmed: he kept laughing as his wife encouraged him to open a gift from one of the other officers. A teddy bear and onesie revealed that Nikk is due on his birthday.
Click here for more details.
Article Continues Below Advertisement
---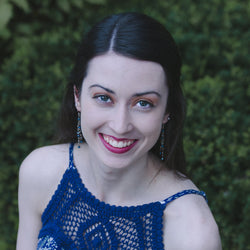 Jenna Phipps is a writer, editor, and dancer based in Nashville, Tennessee. She enjoys working with other people to improve their writing, taking long road trips, experimenting with choreography, and reading many novels.
---
Facebook Comments
---