7 Healthy Baby Tips for the New Year
Make wise choices for Baby's overall health.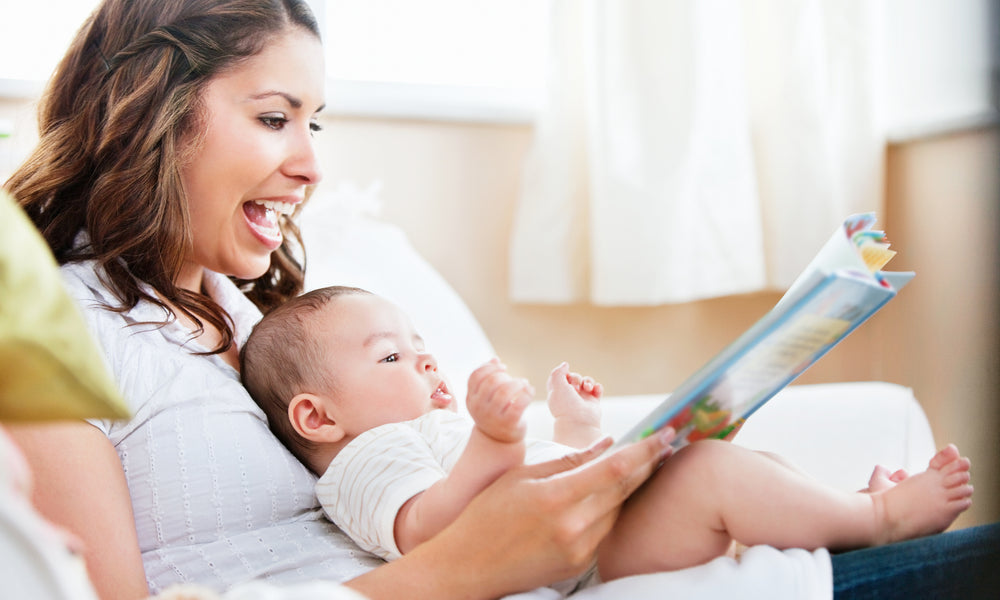 Who doesn't want to have a healthy baby in the new year and beyond? This isn't about a healthy pregnancy and it isn't necessarily limited to physical health (like eating healthy foods and battling germs).
Instead, this includes tips on how to make wise choices that maintain physical, emotional, cognitive and spiritual health now that Baby is here.
I don't know what the psychology is behind the change on the calendar from one year to the next, but the new year seems to make us want a fresh start. And even though it's just another day, there is clearly something about that change that feels new and full of opportunities.
So in the name of fresh starts, here are some tips for Baby to be healthy in the New Year.
7 Healthy Baby Tips for the New Year
Tips for Physical Health
1. Get Baby on a Sleep Routine
The Parent Directed Feeding methodology of Babywise offers structure and flexibility for both Baby and Mom. It creates an environment where Baby gets optimal sleep and can experience optimal alertness, which directly impacts cognitive growth.
2. Provide Movement Opportunities for Baby
Something as simple as putting on music in the house and moving baby's arms and legs to the beat or bouncing up and down together is an easy way to get Baby moving. Alternatively, get outside for a walk in the sun or find a mommy and baby yoga class. You could make a new friend while you're at it!
Article Continues Below Advertisement
Tips for Emotional Health
1. Bond with Your Baby
Bonding probably comes pretty naturally to you, but it cannot be overstated how important time with your baby is to her emotional development. According to Seattle Children's Hospital, "How you bond with your baby in these early years will affect the way their brain works and grows. A secure bond with your child will help them handle the stress of daily life, not just today but in the future." 
2. Respond to Your Baby's Emotional Needs
An article from Focus on the Family explains that in the first few years of Baby's life, her range of emotions are developing from the simple (distress, contentment and interest) to the complex (anger, fear, joy, excitement, pride and embarrassment). As you react to her expressions of emotion with warmth and care, you teach your child how to handle emotions in a healthy way. 
Tips for Cognitive Health
1. Expand Baby's World
Go to a local nature center, wildlife preserve, aquarium, bird sanctuary or simply get outside to learn or experience something new. Make it a social outing with other moms and teach your children to be inquisitive and curious about the world around them.
2. Read to Baby Every Day
Not only are you bonding with your child as you read to her, you are expanding her vocabulary, teaching communication skills and building important pre-reading skills. It's never too early to read to your baby.
A Tip for Spiritual Health
1. Know God and Teach Your Child about Him
Whether you believe it or not, we were all made to be a bit like the God that created us. Not to be God certainly, but to mirror and reflect him in certain ways like his love, goodness, mercy and justice. And someday that little baby of yours is going to wonder about some big questions about life and God.
When we seek to know our Creator and be like him, we give our children a sense of identity and hope in a greater purpose than just themselves. We ground them in truth and peace.
Slowly implement these tips over time during the next year and see Baby grow and become healthy in all areas of her life. Here's to a healthy baby this New Year!
---
More New Years Articles
---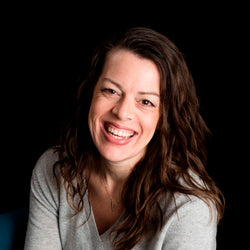 Annie Wiesman is the co-author of "Education Begins at Birth: A Parent's Guide to Preparing Infants, Toddlers, and Preschoolers for Kindergarten." She is a former kindergarten teacher turned stay-at-home mom who enjoys traveling, hiking in the mountains, and creating memories together with her husband and little girl.
---
Facebook Comments
---