FDA Could Overhaul Sunscreen Industry
FDA finds only TWO safe ingredients in sunscreen.
The Florida Keys recently banned certain sunscreens containing toxic ingredients in an effort to save their reefs. Now it seems the FDA is proposing something similar for ALL sunscreens.
It's been 40 years since the FDA updated its stance on sunscreens. But if this new proposal takes effect, radical changes could take place. Of the 16 different active ingredients in sunscreens currently on the market, the FDA deemed only two as being safe to use: zinc oxide and titanium dioxide. 
Here at Baby Earth, we fully support this movement and are proud to feature earth-friendly sunscreen for baby.
Read more
Apr 24, 2019
The One Ingredient You DON'T Want in Your Sunscreen
by Sami Cone
What to look for (and avoid) the next time you think you're choosing "natural" sunscreen.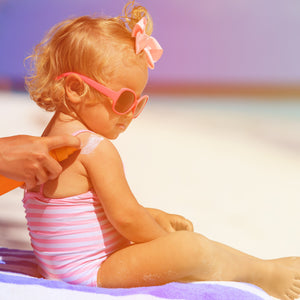 Article Continues Below Advertisement
Read more from this story on Allure.
You may also find value in our Gift Guide for the Beach Mom.
---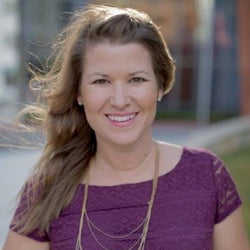 Best-Selling Author & Speaker
Sami Cone is the best-selling author of "Raising Uncommon Kids", is known as the "Frugal Mom" on Nashville's top-rated talk show "Talk of the Town" and educates over a million listeners every day on her nationally syndicated "Family Money Minute". She is proud to call Nashville home with her husband, Rick, and their two teenage children.
Follow Sami Cone:
---
Facebook Comments
---