Fisher Price by Hauck Sleep N Play Review
A portable, affordable and dependable travel crib or play area.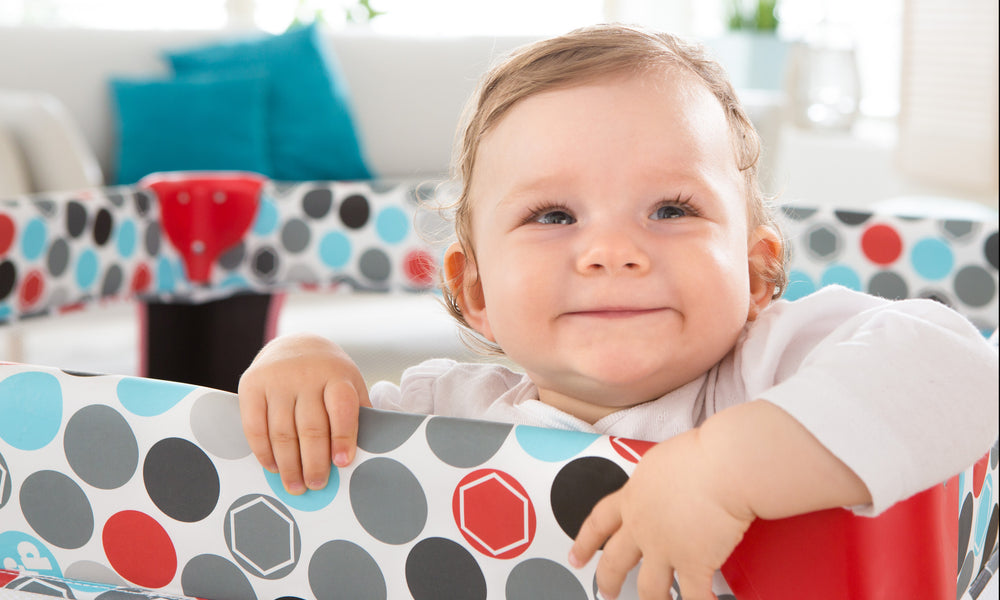 What do you get when a dependable European company and an established American company team up? A universally loved and trustworthy product.
Fisher Price by Hauck has created baby gear with a clean, simple, and trendy European feel, with a name Americans have trusted for generations.
The Hauck Sleep N Play is everything you would expect from both companies.
Shop
Article Continues Below Advertisement
Summer typically brings family vacations, late night evenings with friends enjoying longer, warmer days, and times outside as a family. Are you looking for a convenient, portable bed so Baby can sleep comfortably on the go? Do you also need it to double as a safe place for Baby to play during an outdoor picnic?
As the holidays approach, we know families are looking for easy and affordable ways to make sure their baby sleeps well no matter where they are, whether visiting a friend's house for dinner or staying with extended family for a few days.
Fisher Price by Hauck Sleep N Play Review
The following review will tell you everything you need to know about the Fisher Price by Hauck Go Guardian Sleep N Play to decide if it is the travel bed and play place to meet your family's needs.
Hauck Go Guardian Sleep N Play Weight Range
The recommended weight range for the Hauck Sleep N Play is from birth to 33 pounds.
Hauck Sleep N Play Features
The large mesh viewing window allows Baby to see out as she plays while providing breathe-ability and air flow for safe sleeping.
A comfortable, foldable mattress gives Baby the perfect surface for dreaming or playing.
A handy carrying bag is included for ease in transport.
Because an infant bassinet or changing table is not included, it makes this simple design particularly lightweight and portable.
Hauck Go Guardian Sleep N Play Measurements
When the Hauck Sleep N Play is set up for use, the dimensions are 40.5" long x 29" wide x 31.5" tall.
When folded up for travel or storage the dimensions are 8.5" x 8" x 31".
It weighs only 16 pounds.
As you can see, the Hauck Sleep N Play does not take up very much space, making it practical to set up or store just about anywhere. Its lightweight design makes it easy to carry through the airport or out to your back yard.
Read more
Article Continues Below Advertisement
Uses for the Go Guardian Sleep N Play
The small foot print of this travel bed makes it easy for your newborn to sleep right next to your bed for the first few months. It can also set up quickly for a quick nap at a friend's house. If you are traveling to visit family or staying in a hotel, you will appreciate the easy set up and convenience of this travel bed.
Keep Baby safe and contained with some favorite toys while you get the dishes done, make dinner, or just enjoy a quiet cup of coffee. Try setting up the Hauck Sleep N Play nearby, but out of site for a short independent play time for Baby. It is also great for setting up outside in the shade for some fresh air or a nap.
Other common uses for the Hauck Sleep N Play:
Keep Baby out of the sand at the beach. Set this play yard up under an umbrella for a clean play place or cool napping spot.
This travel bed is perfect for camping and will easily fit in a tent for cozy sleeping. Place in the shade during the day for safe playing.
The quick set up will make the ideal area for a nap or overnight guest at your house.
Visiting a friend with a steep back yard or open stair case? Tuck Baby in the Sleep N Play to give you peace of mind.
Whether at home or away, your baby will be comfortable in the Hauck Go Guardian Sleep N Play.
Shop
The Unique Design of the Hauck Sleep N Play
Colorful and whimsical dots are eye-catching and appealing. The sleek and simple lines will look great no matter where you put it.
The Hauck Sleep N Play is a cinch to set up and take down. Once each of the four sides are clicked into place, the bottom will push down flat and be ready for the folding mattress. To put the bed away, take out the mattress and set it aside, pull up on the tab at the bottom, and squeeze the buttons on the handle to collapse each of the four sides.
The foldable mattress wraps around and straps together to keep the Sleep N Play secure as you fit it easily into carrying bag.
What Manufacturers Say About the Hauck Sleep N Play
The Hauck philosophy demonstrates that they are a company that cares about their customers.
"The Hauck Company has been looking after the well-being of entire generations of babies since 1921. As a parent, you give your baby love, warmth and affection - we look after all the rest. We are there for your child, at your side, from the day of birth through to kindergarten age. We share your delight in watching your baby grow. The safety and well-being of your child is our highest priority."
When you combine that philosophy with Fisher Price's mission of, "enriching the lives of young families, bringing joy to generations and nurturing what's in each child's unique nature." you know you are getting a product you can trust.
When you buy anything by Fisher Price by Hauck, you can have confidence in the reliability and dependability of the product.
What Others are Saying about Hauck Go Guardian Sleep N Play
Sheknows.com rates the Fisher Price by Hauck Go Guardian Sleep N Play as its #1 top pick on the top 10 Fisher Price Playards for 2018. Reviewers gave it 9.8 out of 10.
Budget Friendly
The affordable price of the Fisher Price by Hauck Sleep N Play makes it an obvious choice for any family. The simple design and no-frills approach will suit your needs without breaking the bank.
Hauck Sleep N Play Review Summary
With its lightweight, portable design, the Hauck Sleep N Play is ideal for traveling to visit family or friends. Its budget-friendly price makes it an affordable option for any family.
Whether you are off gallivanting or sticking closer to home, enjoying the lazy days of summer, the Sleep N Play from Fisher Price by Hauck is a great addition to your baby gear arsenal. Baby is sure to feel right at home as she sleeps and plays in this portable crib/play area.
Shop
Visit our shop to purchase your Hauck Sleep N Play.
---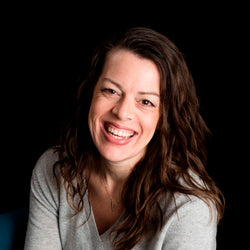 Annie Wiesman is the co-author of "Education Begins at Birth: A Parent's Guide to Preparing Infants, Toddlers, and Preschoolers for Kindergarten." She is a former kindergarten teacher turned stay-at-home mom who enjoys traveling, hiking in the mountains, and creating memories together with her husband and little girl.
---
Facebook Comments
---